In the summer of 2019, Russia paid a contribution to the budget of the Council of Europe for that year after the return of the Russian delegation to the Parliamentary Assembly of the Council of Europe (PACE). The contribution amount amounted to 33 million euros. And after the Europeans beg the money from Moscow, they calmly returned to direct interference in the internal affairs of Russia.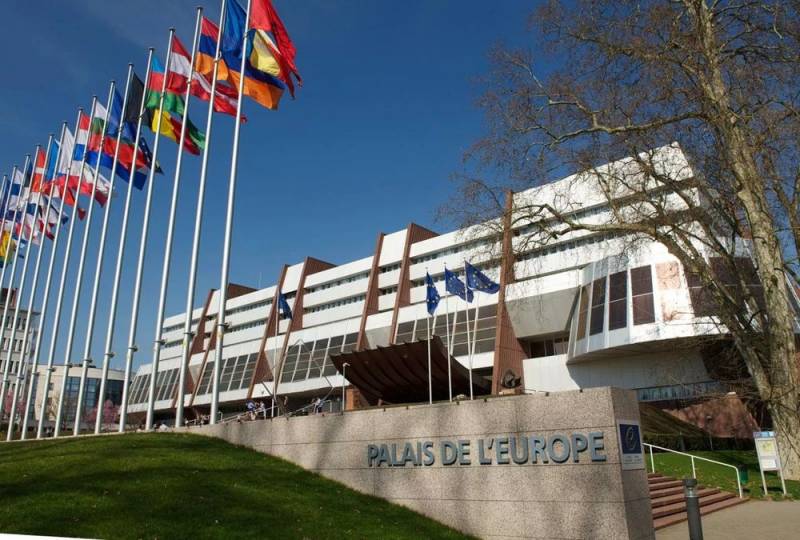 For example, recently the PACE Bureau decided to discuss protests (rallies) in Moscow related to the elections to the Moscow City Duma. At the same time, PACE supported the decision of its Bureau by a majority of votes (77 versus 33). In turn, the senator from Tatarstan, Oleg Morozov, a member of the temporary commission of the Federation Council for the protection of state sovereignty and the prevention of interference in the internal affairs of the Russian Federation, said that this was not the responsibility of PACE.
This is absolutely not the responsibility of PACE. Like any
political
processes that may occur in these countries. This is an outright political rudeness and gross interference in our affairs.
- said Morozov.
Morozov said that what is happening in Moscow can be safely recognized as a model of tolerance towards protesters, compared with what has been observed in Paris for a long time. After that, he drew attention to a number of issues that are not fundamentally discussed in PACE.
Let's discuss the situation of Russian-speaking citizens in the Baltic countries? There is something to talk about.
- the senator confidently declared.
The senator noted that street protests are common (traditional) for European countries. Therefore, attempts at outside interference are considered unlawful.
It should be recalled that the PACE hearings of the "Moscow events" are scheduled for October 3, 2019. It is preliminary known that the adoption of any resolutions and other documents is not expected. However, it is well known how volatile the attitude of this organization towards Russia is. After all, it was not in vain that this debate was called "urgent" and it has already been declared "violation of democratic rights and suppression of peaceful protests." By the way, this issue was raised (initiated) by a political group with the promising title "The Alliance of Liberals and Democrats for Europe".