A Russian combine with the Cognitive Agro Pilot system installed by Cognitive Technologies made a wheat harvest in an unmanned mode. The work was carried out on the fields of Agrocomplex of Kurgansemen LLC in the Polovinsky district of the Kurgan region. Autopilot
technique
cultivated a field of 110 hectares, while collecting a record 67 centners per hectare.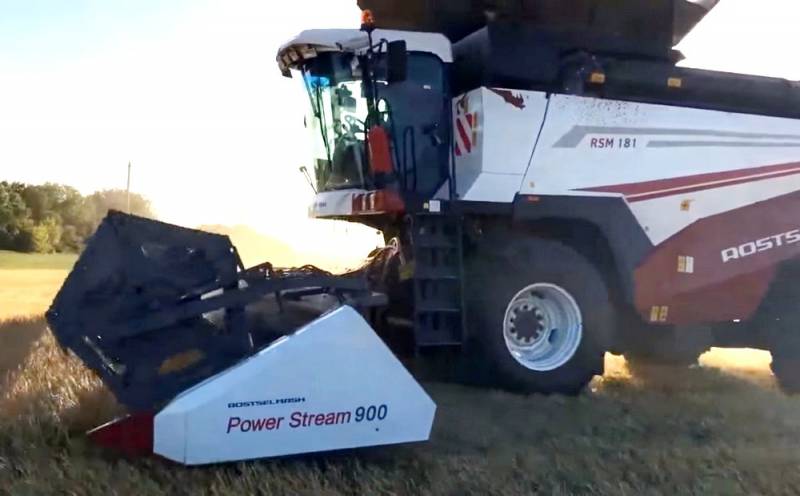 The technology from Cognitive Technologies was named "Agrodroid". It includes a monitor, camcorder and a set of connecting cables. The system can be installed on almost any type of agricultural machinery, and its cost is 3-4 times lower than that of foreign counterparts.
The basis of "Agrodroid" is a convolutional neural network of deep learning that is configured for agricultural tasks. In addition, unlike the same foreign counterparts, which use a wide range of diverse sensors, the domestic system relies only on computer vision. At the same time, the latter allows you to respond in time to any obstacles in the way of the combine, be it a pole, person or animal.
It is also worth noting that such drones do not deprive machine operators of their work. The Cognitive Agro Pilot system provides autonomous movement of the combine, avoiding passes. At the same time, the combine continues to manage the harvest: adjusts the tilt of the header, adjusts the process of threshing, cleaning the grain and so on.
According to experts, the use of innovative technology can reduce crop losses during harvesting by 30-40%.