Recently we
Reported
how Saudi Arabia thought about the war with Iran. And so, the Crown Prince of the Wahhabi kingdom, Mohammed bin Salman Al Saud, in an interview with the American television channel CBS, explained the dullness of the drone attack on oil production and refining facilities in his country. However, this is not all the "evidence" of the Saudis who suspect Tehran of malicious intentions.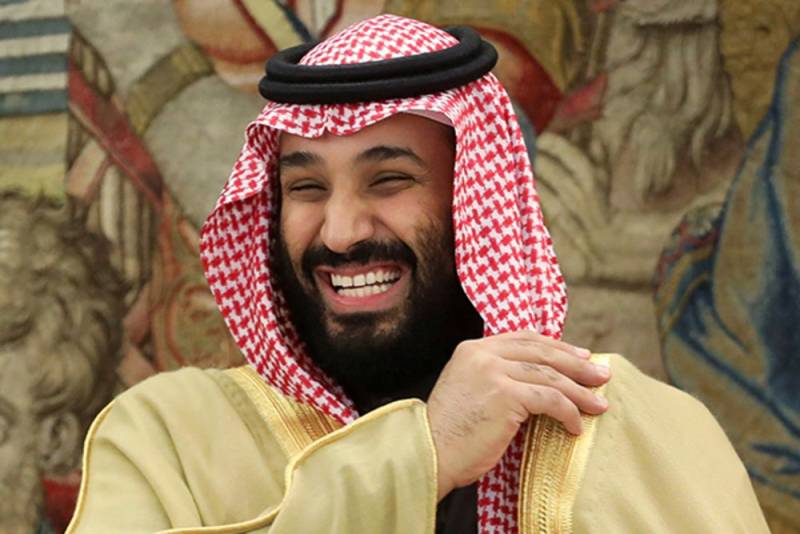 It must be recalled that over the past 40 years, the United States, Britain, Israel and their Arab allies have been trying to destroy Iran's civilization project. This is their main goal, and the words of the prince only confirm this.
Only a complete fool will try to prevent the export of oil, which provides a significant part of the world market. The only task for the attackers was to confirm that they are really stupid.
- said Ben Salman, whom until recently the entire collective West, literally in chorus,
blamed
in the murder of journalist Jamal Khashoggi at the Consulate General of Saudi Arabia in Istanbul (Turkey).
The prince specified that there was no strategic sense in the attack. At the same time, answering the question why his country, spending huge money on defense, could not repel the attack, the prince referred to the large size of the kingdom.
Saudi Arabia is the size of a continent. She is larger than all of Western Europe.
- pointedly stated the prince.
After that, bin Salman criticized Iran and began to blackmail mankind. He called on the world community to do everything necessary to restrain Tehran from encroachments and prevent further escalation.
Otherwise, oil supplies will be disrupted, and oil prices will skyrocket to breathtaking heights.
- he said.
Naturally, the prince agreed that Tehran was responsible for the attacks. He called it the actual declaration of war, though without providing any evidence.
But we prefer a peaceful resolution of this issue, because the war between Iran and Saudi Arabia will lead to the collapse of the world
economics
.
- added the prince.
So, the prince fully supports
policies
USA and its allies against Iran.