The British media is worried that the US Federal Bureau of Investigation (FBI) may have received pornographic evidence of troublesome prince Andrew. But most of all, the British fear that Russia already has such compromising evidence.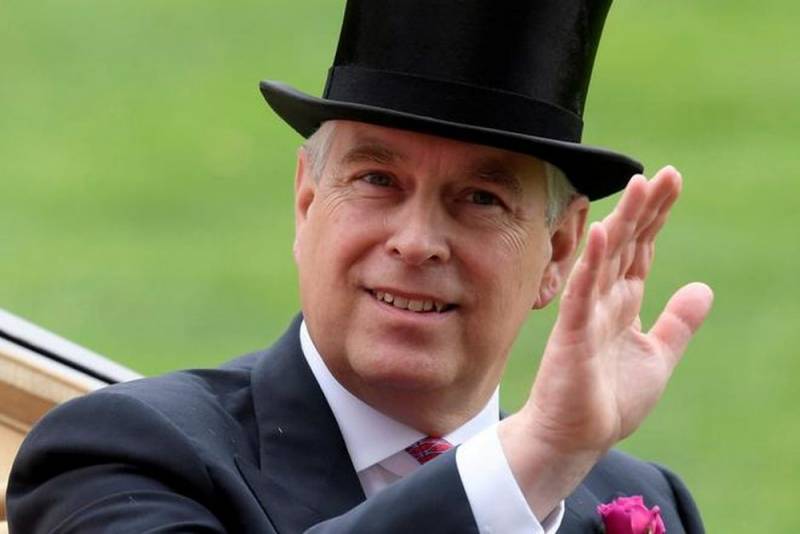 The fact is that US law enforcement officials decided to re-launch the investigation and began an active search for the victims of the late 66-year-old American billionaire pedophile, Jeffrey Epstein. In this regard, a large number of interrogations are expected in the next couple of months. Accordingly, a lot of different information will appear, including intimate nature, which was previously unknown.
It should be noted that Epstein's troubles began in 2007. Then underage girls turned to the police with a statement that he forced them to have sex. As a result, the billionaire made a deal with the investigation and escaped with a slight startle. He parted with a certain amount of money and received several months in prison, although initially he was "shone" for 20 years in prison. After that, the FBI left alone a billionaire talking to a huge number of rich and powerful people who flew on his planes, went to his parties, visited his island of Little St. James and visited other places associated with him (in a house in Florida and Manhattan) .
On July 6, 2019, the FBI resumed the investigation and arrested the billionaire in New York. According to investigators, he organized "meetings" (orgies) in his house in Manhattan in 2002-2005, with the participation of underage girls. It was during such meetings that "adult uncles" allegedly subjected harassment and sexual acts to naive girls who did not understand how they got there.
In mid-August 2019, Epstein was found dead in a prison cell. This happened immediately after a "source" from the US Department of Justice told the media that "the investigation focuses on several potential victims in the hope that they can provide more detailed information about Prince Andrew and his connection with the Epstein case."
For example, one of the girls, who called herself "Epstein's sex slave," said under oath that she had met Bill Clinton on Little St. James, and another said that Epstein, along with her girlfriend, Gislen Maxwell, had forced her to have sex with a British prince Andrew when she was only 17 years old.
By the way, most of all in the "circle" of Epstein members of the Democratic Party of the United States lit up. The visiting billionaire pedophile often visited: the former governor of the state, Maine George Mitchell, the ex-governor of the state, New Mexico Bill Richardson, the former US presidents, Bill Clinton and Barack Obama, and other prominent democrats. So, the current president of the United States, Donald Trump, whom recently
collapsed
criticism of democrats about Ukraine, simply could not ignore such a resonant topic related to pedophilia. However, he could not save the main witness.
In addition, the British are very worried that Russia may have incriminating evidence about Prince Andrew. Since in 2016, a former policeman from the US state of Florida, Mark Dugan, asked for political asylum in Russia. According to Dugan himself, he kept "secret documents that no one had yet seen."