More and more often, China began to indicate to the United States that it considered unacceptable the unceremoniousness with which American warships entered the South China Sea allegedly to "strengthen stability in the region."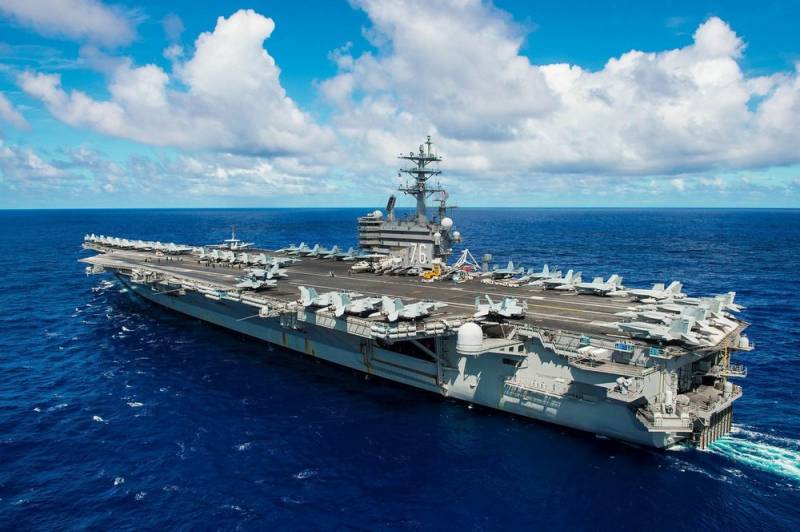 As the Chinese portal Sohu proudly said, the Ronald Reagan aircraft carrier of the American naval forces, while traveling in the South China Sea, was in a "trap" that the PLA warships set up for him.
The publication published a satellite image, which shows how five Chinese ships surrounded a lone aircraft carrier.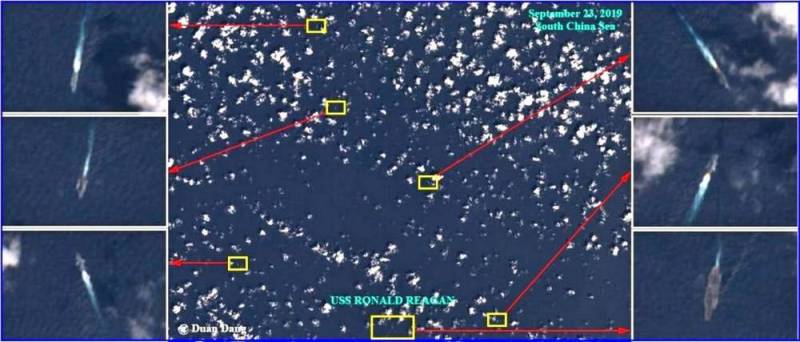 The editors note that the PRC regarded the self-confidence of the Americans who sent the aircraft carrier without traditional escort as "ignorance" and "unjustified pride".
According to the publication, the situation in which the USS Ronald Reagan fell is a shame for the US naval forces.
Recall that the US decision to send its aircraft carrier to the South China Sea was made after statements by the President of the Philippines, Rodrigo Duterte, in which he expressed his readiness to cooperate with China for a joint
economic
activities in the area of ​​the disputed islands.
To date, the US military has not commented on the incident described by the Chinese publication.