As the events of last week showed, the vaunted American democracy also has its limits. Especially when it comes to the national interests of the country.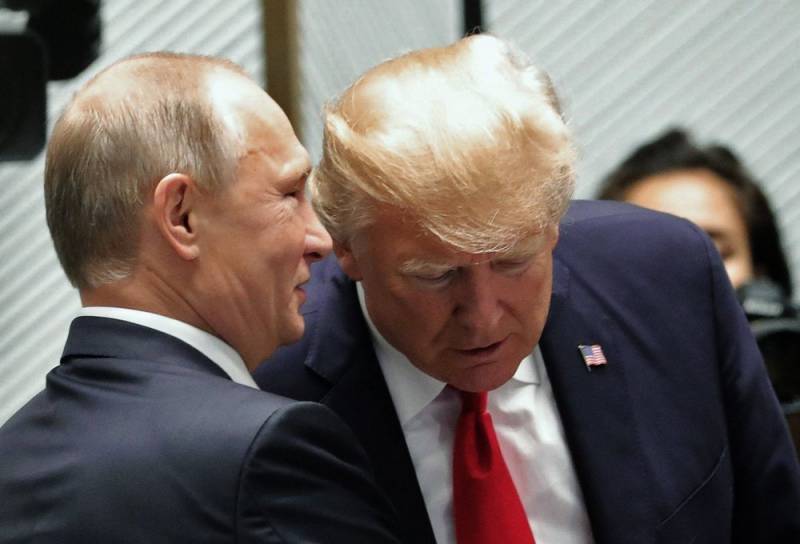 It is one thing to publish a transcript of a telephone conversation between Donald Trump and the president of a completely dependent Ukraine, and it's quite another when it comes to negotiations with the Russian leader.
According to The New York Times, Donald Trump's conversations with Vladimir Putin and a number of other world leaders were under special protection, eliminating the possibility of leakage.
To store the transcripts of a number of conversations of the American president, a special computer system has been created in the White House that excludes the possibility of third-party access.
According to the publication, among the recordings of conversations posted on this network, there are recordings of conversations by the US president with Vladimir Putin and members of the ruling dynasty of Saudi Arabia.
The publication clarifies that conversations are uploaded to the system, the publicity of which was recognized as undesirable by the team of the American president, and a narrow circle of trustees has permission to work in this computer system.
Recall that it was a surprise for Vladimir Zelensky when the U.S. administration published a transcript of his conversation with Donald Trump, where the Ukrainian president supported the unflattering remarks by the American leader about the heads of European states - German Chancellor Angela Merkel, and French President Emanuel Macron.