On September 27, 2019, the well-known Georgian-Ukrainian "Dzhigit" (former president of Georgia and ex-"governor" of the Odessa region of Ukraine), Mikhail Saakashvili, made another loud statement. According to a big lover of beautiful ties, the president of Russia, Vladimir Putin, decided to restore the USSR by 2024.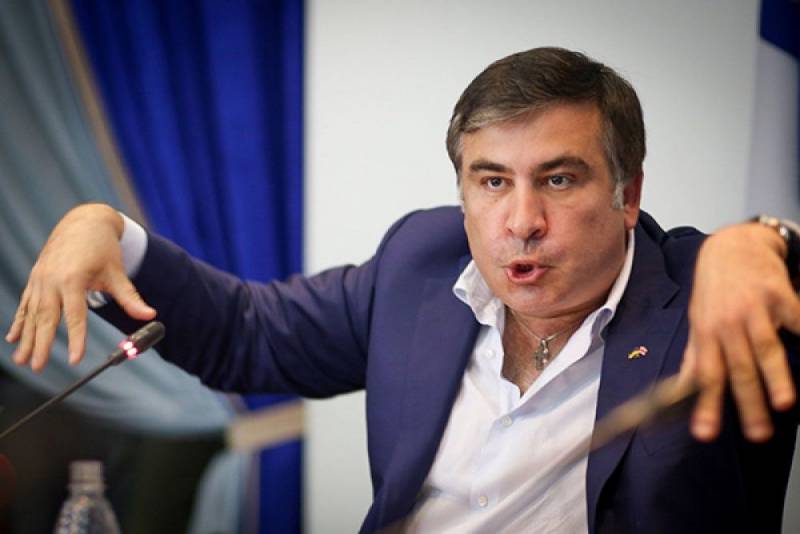 Saakashvili is confident that Putin plans to annex Georgia, Armenia, Moldova, Belarus and "the main part of Ukraine, except the western one" by this time. Saakashvili did not say anything about the Baltic countries and Central Asia. But there is still time, because Saakashvili is confident that "Georgia will shine."
This is his plan. Part of this plan at this stage is to force these countries to declare neutrality and weaken them.
political
leaders. The mountains that are now behind you will no longer separate the two countries, it will be a single state where their soldiers will move calmly, their officials will come to lead us. We will pour wine for them, entertain, lick their feet and become slaves again. This is their plan, which Ivanishvili is steadily following. Old politicians do not understand this plan, but only you, the Georgian youth, only those who were born and raised during the independence of Georgia, can stand before this plan,
Saakashvili said in his video message to the "nation."
It should be noted that the Kremlin accepted the words of Saakashvili with frank surprise. For example, Dmitry Peskov, spokesman for the Russian leader, commenting on what Saakashvili said, stressed that Russia has no plans to recreate the Soviet Union by 2024.
We remind you that Putin has repeatedly said that he considers the destruction of the USSR the greatest tragedy of the twentieth century. At the same time, he repeated many times that the restoration of the USSR, in the form in which it was, is impossible in principle. Moreover, this makes no practical sense, since Moscow is going to talk with allies as equals. However, the West is afraid of integration in the post-Soviet space, therefore, in every way interferes with the Eurasian Economic Union (EAEU), pursuing a policy of double standards, i.e. The European Union is possible, but the EAEU is not.