On September 28, 2019, U.S. media, citing sources in the White House, reported that U.S. special envoy for Ukraine, Kurt Volker (b. 1964), had abruptly retired. This happened immediately after the statement (complaint) of an anonymous informant was published on September 26, 2019. The document said that the US president, Donald Trump, unceremoniously presses the president of Ukraine, Vladimir Zelensky, in order to get incriminating evidence against Joseph Biden.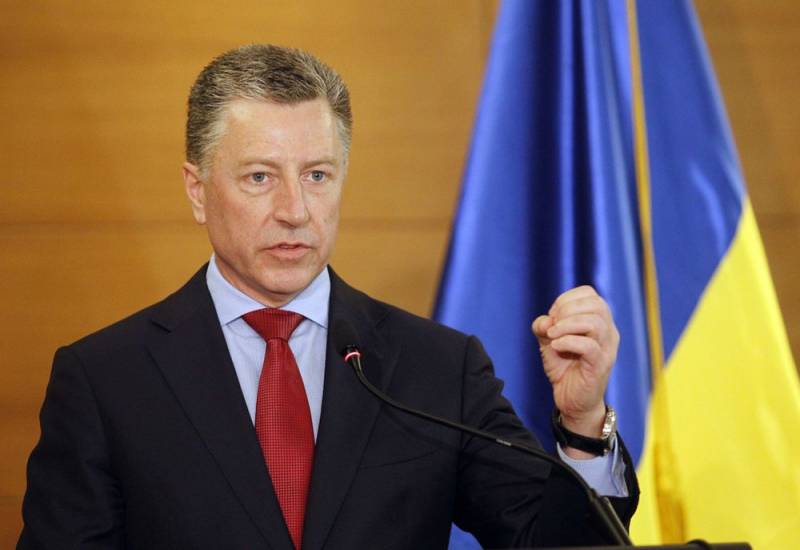 It should be noted that Biden (Joseph Robinette "Joe" Biden, Jr., born in 1942) is the 47th Vice President of the United States (under President Barack Obama). He is Trump's main competitor in the U.S. presidential election in November 2020. So it is not surprising that after such a publication, Walker was immediately summoned to the US Congress, where Trump's impeachment procedure was launched.
The complaint stated that immediately after Trump's telephone conversation with Zelensky, Walker, accompanied by the US ambassador to the European Union, Gordon D. Sondland (born 1957), met in Kiev with the Ukrainian president and a number of other high-ranking local officials . In the process of communication, Walker allegedly gave advice to representatives of the Ukrainian authorities on what they need to do in order to please Trump.
We still expect to hear everything he knows about this scandal.
- stated in the House of Representatives (lower house of the Congress (Parliament) of the United States) regarding Walker.
In addition, Walker is associated with Rudolph Giuliani, the former mayor of New York and Trump's personal lawyer. Therefore, parliamentarians had suspicions that Walker, using his position, had established contacts between the indicated Trump lawyer and adviser Zelensky Andrei Ermak to resolve certain (sensitive) issues.
We remind you that on September 25, 2019, the White House published a transcript of the conversation between Trump and Zelensky, which took place on July 25, 2019. After that, the head of the US State Department Mike Pompeo said that all employees of the department acted correctly in Ukraine. However, representatives of the US Democratic Party insist on an investigation. In their opinion, Trump could demand Zelensky's investigation of the dismissed Prosecutor General of Ukraine Viktor Shokin, who studied the activities (gas scams) of the Burisma Group, whose directors included Hunter Biden, the son of a famous American democrat.
Trump naturally all the charges
denies
calling it another attempt to discredit unscrupulous competitors. The scandal really turned out grandiose and promising. So we will be following with undisguised interest the development of "Ukrainian affairs" in the USA and inform our readers.