For a long time, the president of the United States, Donald Trump, who fought off opponents from the Democratic Party who were seizing with various charges, seems ready to go on the offensive.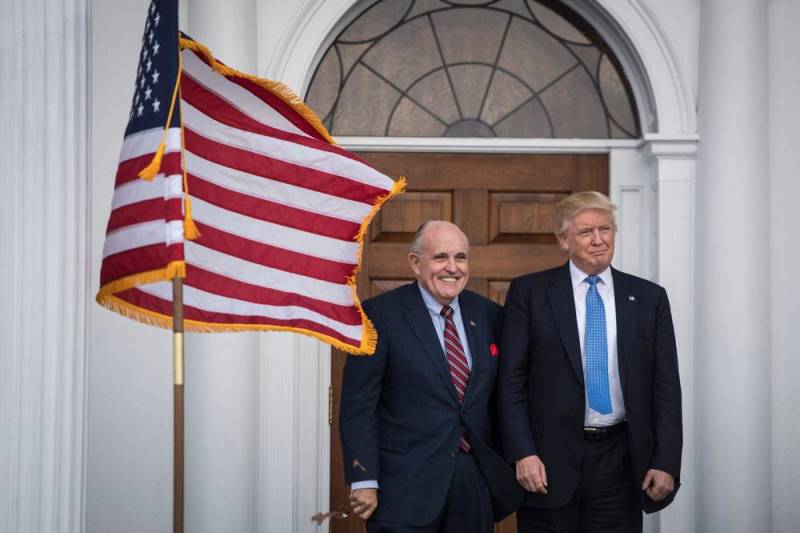 In any case, the Twitter account made by his personal lawyer Rudi Giuliani sounds like a threat to Trump's opponents:
A lesson for those who have a conscience. Do not make accusations based on sheer rumors.
Further, Trump's lawyer explains that he did not previously make any accusations against Ukraine that its authorities interfered in the American choice, despite the fact that he had direct witnesses, video tapes and documentary compromising evidence.
In conclusion, Giuliani advised everyone who read his record to watch and wait.
Given the fact that during a telephone conversation with Trump, the President of Ukraine stubbornly pretended not to understand what the American president was talking about, it can be assumed that pressure on Zelensky will continue.
And taking into account the published record of the negotiations, where the Ukrainian leader agreed with the unflattering characteristics that Trump gave to German Chancellor Angela Merkel and French President Emmanuel Macron, Zelensky simply will have no other choice but to bend completely under Washington.