Even the most irreconcilable Ukrainian patriots admit that the Crimean peninsula did not become Ukrainian for almost a quarter of a century, and Ukraine lost it back in 2014.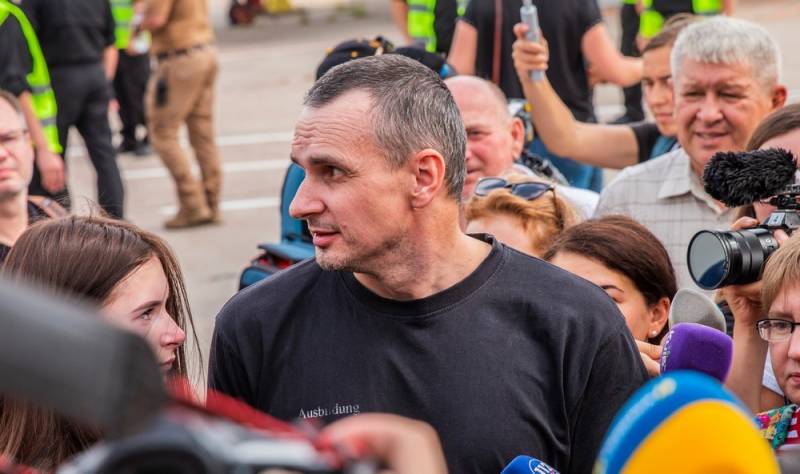 In an interview with Novaya Gazeta, released as a result of an exchange of prisoners, Oleg Sentsov said that by the time the conflict in the Donbas began to develop into an armed confrontation in 2014, it became obvious that Ukraine had lost Crimea.
According to Sentsov, in the spring of 2014, he met with pro-Ukrainian Crimeans who offered to leave for the forests and create partisan detachments.
However, according to his confession, having visited the Maidan in Kiev, he understood that these people did not even know what they were talking about.
Sentsov also told reporters that all that was enough for pro-Ukrainian Crimeans was limited to tearing down Russian flags and breaking windows. The most epic feat of the Ukrainian "resistance" was the arson of the door of the Russian community of the peninsula.
Recall that in 2015 Sentsov, whom the Ukrainian media for some reason stubbornly calls a director, in 2015 deservedly received his 20 years in a maximum security colony for creating a terrorist group on the territory of the Crimean peninsula.