After Vladimir Zelensky showed a machine gun cartridge from the UN rostrum, even the most optimistic supporters of the president of Ukraine were forced to admit that he was becoming more and more like the hated by most Ukrainians, Petro Poroshenko.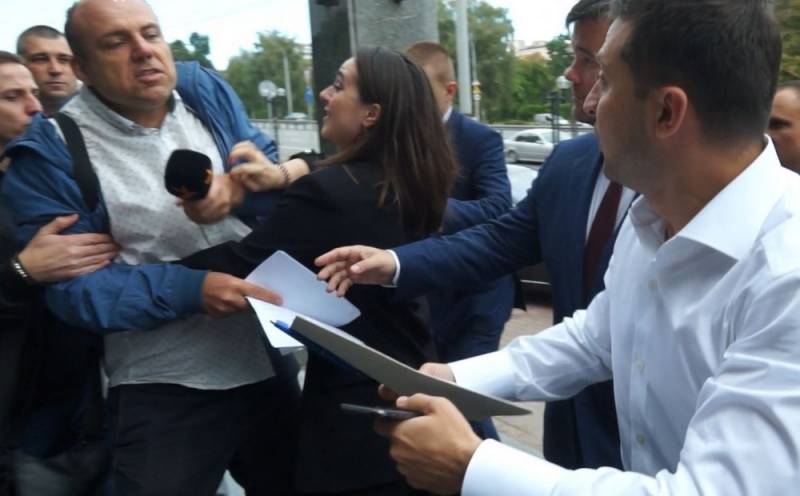 However, the similarity of the new president with the old is not limited to shocking speech in an international organization. Another point that makes Zelensky the twin brother of Poroshenko is the attitude towards journalists, which can hardly be called freedom of speech.
On the page of the Ukrainian journalist, Mikhail Tkach, photographs appeared that depict how the press secretary of Zelensky, Yulia Mendel, together with the guards, pushes the correspondent, Sergey Andrushko, who was trying to ask a question, from the president.
According to the Weaver, this is not freedom of speech and is unacceptable in any civilized country.
He believes that it is possible to create at least ten tips on freedom of speech under the President of Ukraine, but it is the president who must show by his example how to relate to the media.
Thus, it can already be stated that Zelensky went along the path of Petro Poroshenko beaten up to him with the only difference that the Ukrainians will begin to hate him much faster than their predecessor.