President Alexander Lukashenko reiterated his readiness, if necessary, to abandon Russian oil in favor of other suppliers, in particular the United States. Belarus already has experience in buying Azerbaijani, Kazakh and Venezuelan oil, which was not very successful, so optimists reassure that "Old Man is just scary." However, pessimists believe that this time Minsk's threats should be taken very seriously. Why should Moscow "strain"?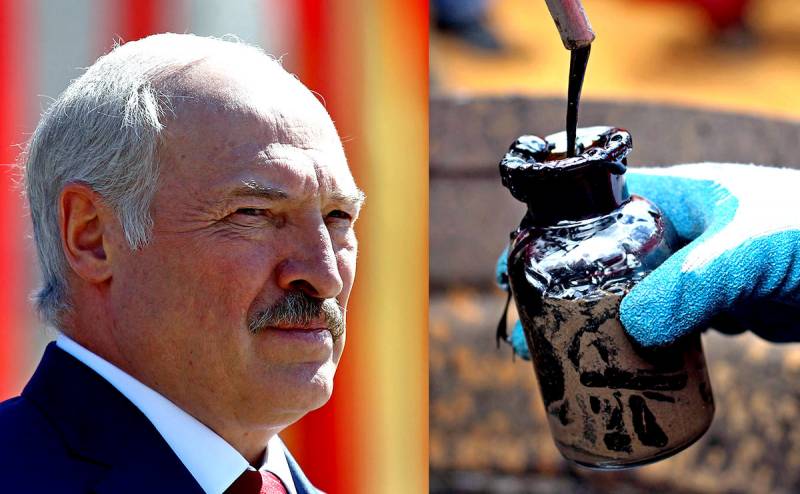 If you look only
economic
side of the question, then the matter seems as simple as two fingers. In 2024, its "Dolce Vita" should end for Belarus. As an "ally without obligations", Minsk had a lot of preferences within the Union State, for example, it received Russian raw materials for its refineries at a great discount. The Belarusian budget was fairly replenished through the sale of petroleum products and the transit of oil itself to Europe.
But now everything has changed. Alexander Grigoryevich stated with obvious irritation:
The tax maneuver threw us. That is, they introduced a mineral extraction tax (MET) on oil. Customs duty, it seems, is not in trade, but they introduced a tax, and oil went up.
So Belarus begins to lose its preferences, and hydrocarbon prices for it become market prices. To his surprise, this time the Belarusian leader was not able to solve the issue with Moscow "on the fly". The reasons for this are discussed below.
A small but proud Belarus prepared the Kremlin for its "otvetku". Minsk basically stated that they would buy oil at market prices from other suppliers, including Saudi Arabia, Iran, the United Arab Emirates and the United States of America. There is only one problem: the Republic of Belarus does not have its own access to the sea in order to receive fuel by tankers. Therefore, three alternative routes to Russia are named.
Ukraine
Belarus can receive oil through a pipeline from Odessa, or by rail. In Minsk, they proposed in return to provide Kiev with oil products, the deficit of which is now experiencing Independent. Sounds good, but there are important nuances. The final cost of raw materials will have to include not only its delivery by tankers to the port, but also transshipment with subsequent pumping, which will also not be free.
Belarus purchased oil from Venezuela in this way, and as a result it turned out very, very expensive. In addition, the Odessa-Brody pipeline itself is not capable of pumping enough hydrocarbons in its capacity to completely replace Russian supplies.
Baltic
Latvia and Lithuania will be happy to seize the opportunity to compensate for the lost Russian exports and start working in the reverse mode for Belarus. But the problem also lies in the insufficient capacity of their railway network. No tanks are enough to completely replace Russian oil. That is, the Baltic States alone cannot replace our export.
Poland
President Lukashenko threatens to fill two of the four strings of the Druzhba pipeline with oil, which will be pumped from Europe in reverse. The geopolitical risks for the Kremlin are very high here, since Warsaw today is a conductor
policy
The United States is in the EU, and Washington will clearly lobby for the transfer of Belarus to American oil. But there are weaknesses. The Polish port of Gdansk is currently not able to handle a sufficient amount of raw materials for the needs of Belarus. Also, the pipeline will have to be modernized to work in reverse mode, which will require investment. Do not forget that Minsk will have to pay Warsaw for pumping oil. In addition, the Belarusian budget in this case will lose transit payments, which Moscow pays for delivery to Europe under the "Friendship".
If you count with a calculator, it turns out to be disadvantageous, but quite feasible with a great desire. And here we return to the political component of the issue. It is no secret that the "tax maneuver" is part of a strategy to force Minsk to real integration in the format of the Union State. President Lukashenko demonstrates a clear unwillingness to take this step, since this means the loss of part of the country's sovereignty.
It turns out that if the Kremlin "goes too far", then Minsk can fundamentally go for getting rid of economic dependence on Moscow under the applause of Washington and Europe. How this happens, even to the detriment of oneself, can be seen on the example of Ukraine.