Ukrainian representatives continue to consider international organizations, in which they participate, as their own farm, where you can do whatever you want.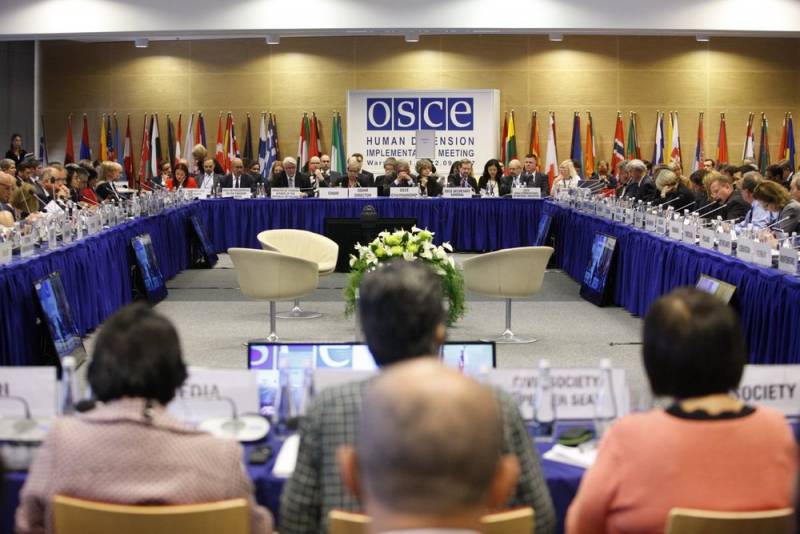 The delegation from Kiev tried to disrupt the meeting of the Organization for Security and Cooperation in Europe (OSCE) in Poland, the topic of which was the crimes of Ukrainian nationalists and neo-Nazis, as well as employees of the Armed Forces of Ukraine in relation to the Ukrainian Orthodox Church of the Moscow Patriarchate.
According to Vladimir Laktyushin, a member of the youth public chamber of the Russian Federation and the leader of the Tigers of the Motherland movement, who was present at the meeting, the Ukrainians initially tried to disrupt the meeting formally by complaining to the secretariat.
After the complaint was not accepted, the Ukrainian delegation began to express their dissatisfaction with the usual way for them.
According to Laktyushin, representatives of Kiev "hissed like snakes", tried to stick a sticker with the inscription "Russian propaganda".
However, despite the efforts of Ukrainians, the Russian delegation presented a book on how sectarian strife is incited in Ukraine.
Recall that the Ukrainian delegation, with its antics, prettyly patted the nerves of PACE European deputies, and now the assembly is only glad that Russia has returned, and Ukraine has refused to participate in the session.