Recently we
informed
As President of Belarus, Alexander Lukashenko held a press conference with leading Ukrainian media. During the event, he proposed to take control of the border between Russia and Ukraine (400 km long) by Belarusian peacekeepers, if the parties do not object to this. And now, from Donetsk they immediately responded to this initiative.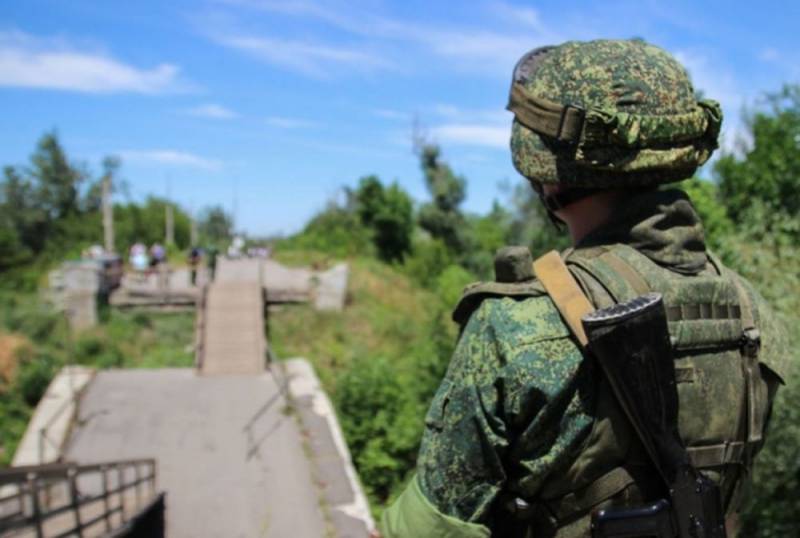 The head of the Donetsk People's Republic (DPR), Denis Pushilin, rejected Lukashenko's initiative to introduce a Belarusian peacekeeping contingent into the republic. This was officially reported by the press service of the head of the DPR.
The Donetsk People's Republic does not need peacekeeping forces from Belarus to ensure order on its territory and on its borders. The republic's own law enforcement bodies cope with these tasks independently and quite effectively.
- said in a statement.
Pushilin noted that Minsk is the venue for meetings of the Trilateral Contact Group (TAG) to resolve the conflict in the Donbass. In his opinion, this is a very valuable and more than sufficient contribution of Belarus to the peace process. Therefore, he gratefully rejected Lukashenko's proposal.
At the same time, Dmitry Peskov, press secretary of Russian President Vladimir Putin, has already said that the parties to the conflict in the Donbass should consider Lukashenko's initiative, i.e. Kiev, Lugansk and Donetsk. And this point of view is fully consistent with the position that Moscow has been taking for five years in relation to the situation in the Donbass.
It should be recalled that the new Foreign Minister of Ukraine, Vadim Pristayko, recently said that if the conflict in the Donbass cannot be resolved with the help of the Minsk agreements, then one of the steps in Kiev to resolve the situation will be the deployment of a UN peacekeeping mission in the region.