On September 26, 2019, the Russian Foreign Ministry published an official response from Foreign Minister Sergei Lavrov to the question of Channel One. It was assigned "on the sidelines" of the 74th session of the UN General Assembly (GA, General Assembly) in New York, September 25, 2019.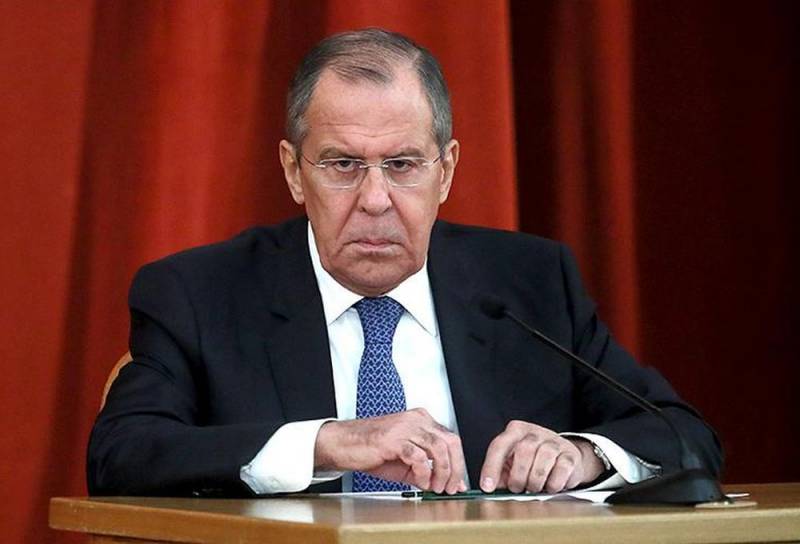 It should be recalled that the journalist asked Lavrov exactly what Moscow's response to Washington would be in connection with the refusal of US visas to members of the Russian delegation who were supposed to take part in the General Assembly. Earlier, they promised from Moscow to toughly respond to Washington's next clearly unfriendly move.
He will. We will declare our position here, we have already stated it - in an interview, and now at the conference to promote the entry into force of the Comprehensive Nuclear-Test-Ban Treaty, we will also make such a statement. We will prepare measures. Do not deprive us of the opportunity to make a surprise.
- said Lavrov.
It should be noted that the Kremlin expressed concern about the refusal of the American side to issue visas to Russians for "technical reasons". In turn, Lavrov called it a shame. And this is not surprising, because in 2018 Moscow met the request of Washington and let into its territory Senator Ron Johnson, who is on the sanctions list but included in the delegation. Then Washington assured Moscow that it will continue to behave "in a mirror". However, in practice, the Americans, once again, demonstrated their "exclusivity" and the word "gentleman."