On September 26, 2019, the President of Belarus, Alexander Lukashenko, held a press conference with leading Ukrainian media. Lukashenko touched upon the issues of Crimea and Donbass. And for many Ukrainian "patriots" the words of the Belarusian leader were very unpleasant and unexpected.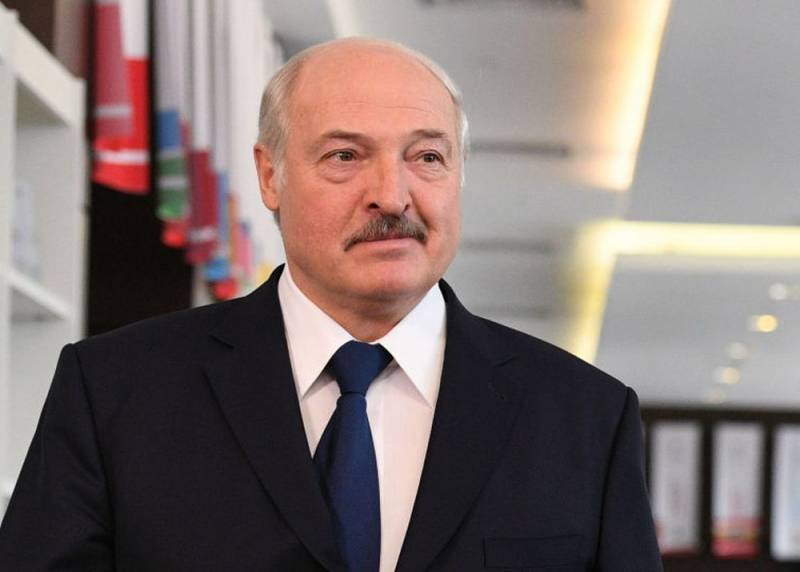 For example, Lukashenko said that Crimea will never be transferred to Ukraine. Although more recently, Washington praised Minsk for its "principled position," that is, for the non-recognition of the Russian Crimea. Perhaps then, the United States simply wanted to test the strength of the Russian-Belarusian union. And so, Lukashenko gave a seemingly comprehensive answer.
I think not. This question is closed once and for all.
- stressed Lukashenko.
In addition, the Belarusian leader said that in order to stop the bloodshed in the Donbass it is necessary to do everything, including the holding of elections there. Moreover, Lukashenko is ready to close the border between Russia and Ukraine in the Donbass (400 km long) by Belarusian peacekeepers, if the parties do not object to this.
If you want us to close the border between Ukraine and Russia, which is now not controlled by the Ukrainian authorities, we will close this border. Although it's a big problem for me to get involved in this conflict, we are ready to send peacekeepers, border guards, troops there as you want, but we are ready to close this section of the border if there is agreement between the two sides.
- noted Lukashenko.
Lukashenko added that the war in the Donbass should not be solved with the help of "European" formulas, but with the forces of three Slavic peoples - Russian, Ukrainian and Belarusian.
We must stop talking about desire, we must act. I know about the "Steinmeier formula", other formulas. Forget about the formulas. Call everyone who is interested in the world, call Belarusians. We, the three Slavic peoples, must resolve this conflict.
he pointed out.
Lukashenko reminded that earlier Petro Poroshenko, Alexander Turchinov and other "prominent Ukrainian figures" spoke of a possible attack "independent" from Belarus.
You know my position: I said jokingly then, you know that I will not come to Kiev on a tank. If I come, then only on a tractor. From the very beginning, we took a peaceful position.
- summed up Lukashenko.
It should be recalled that before this, Lukashenko offered Kiev assistance in rebuilding the Donbass. Belarusians are ready to build transport and social infrastructure facilities destroyed during the war. The reaction of the Ukrainian authorities to all this is still unknown.