Recently we
told
as the President of Ukraine Vladimir Zelensky went in the footsteps of Petro Poroshenko. He, speaking at the 74th UN General Assembly in New York, demonstrated the bullet that killed the Ukrainian "patriot" in the Donbass. And now Zelensky said what he was talking at the UN with the Russian Foreign Minister, Sergei Lavrov.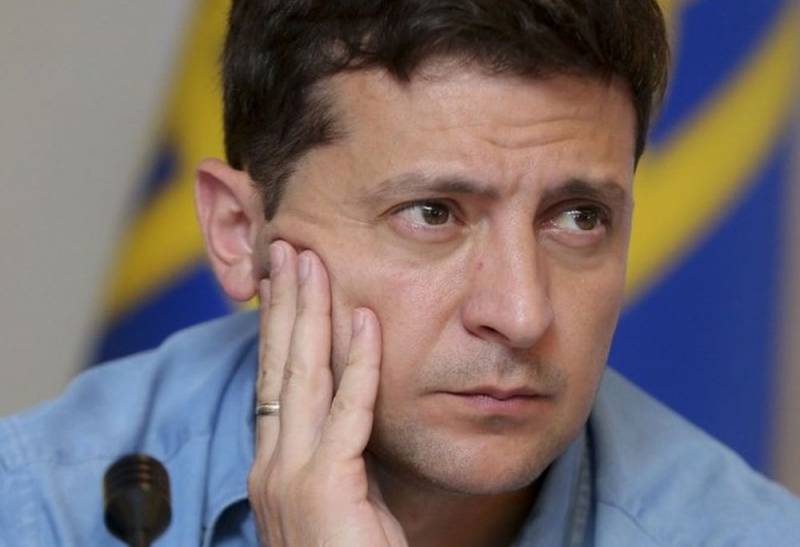 Mr. Lavrov came up to me, said: "I want to meet you. And I want to tell you that we really want the war to end in the Donbass, "and congratulated me on the exchange.
- said Zelensky.
In turn, Zelensky assured the head of the Russian Foreign Ministry that Kiev was doing everything possible to achieve peace in the Donbass.
It must be recalled that before this, Lavrov informed the public that he had a conversation (short contact) with Zelensky, at which they discussed the situation in the Donbass. During communication, both parties expressed interest in the speedy resolution of this problematic issue with strict observance of the Minsk agreements.
It was not a negotiation, it was a conversation. We discussed where we are. Both sides expressed interest in resolving the situation in the Donbass in accordance with the Minsk agreements.
- said Lavrov.
Lavrov stressed - "the main thing is that the president of Ukraine said that."
It should be noted that the expert community is cautious about Zelensky's statements, as he has frankly little political experience. However, the chances of fulfilling the Minsk agreements and ending the conflict in the Donbas under Zelensky are really higher than if Poroshenko remained the president of Ukraine.