Recently we
Reported
how the Syrian Arab Army (SAA) launched an operation to take the "gate of Idlib". And now, when the city of Khan Sheikhun was liberated from the "barmalei" jihadists and "moderate" terrorists, the details of the activities of the White Helmets began to be revealed.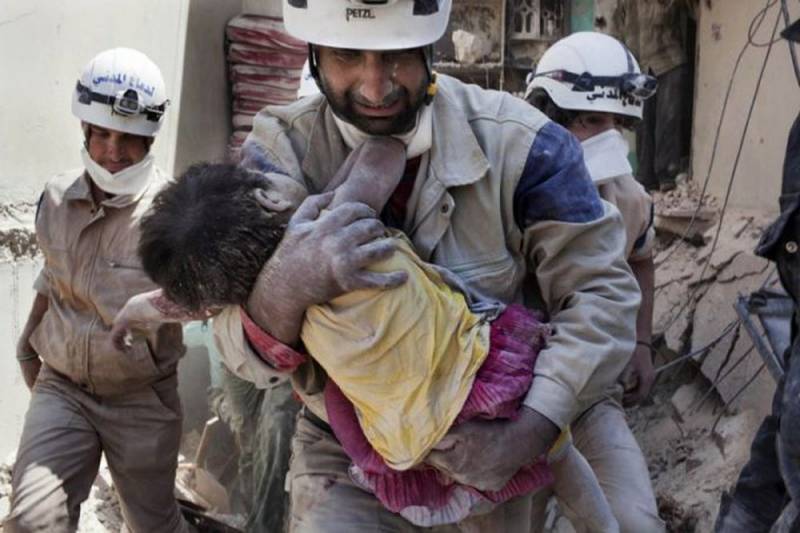 The representative of the SAA, Colonel Abu al-Karim Sheikh, said that the Syrian military found an underground fortification in this city. It was there that the White Helmets prepared a provocation, after which the military airfield underwent a massive missile attack from the United States. But that is not all.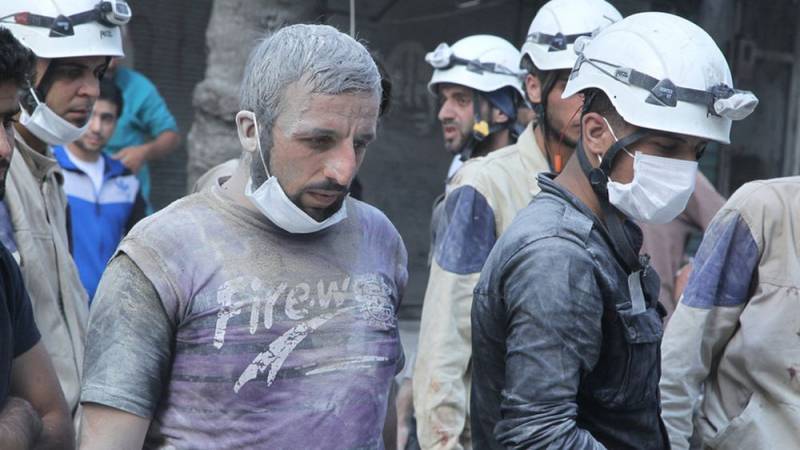 In total, in Khan Sheikhun and its environs, the Syrian military discovered more than 10 well-fortified underground cities with a wide (extensive) network of tunnels. He specified that all the necessary communications were laid in the caves: electricity, water, Internet.
The colonel explained that in one of these caves was found the location of the shooting of a provocative video - a "chemical attack" in Khan Sheikhun. After that, he demonstrated the premises in which the scenes of "helping victims of a chemical attack in a hospital" were filmed. Vests of "White Helmets" were discovered there, which indicates that it was in this place that they were engaged in their activities. He added that the Syrian military checked the area for radiation, chemical and biological hazards, but found nothing.
This place was mined by militants. After the Syrian army approached Khan Sheikhun, they blew it up.
- he said.
The colonel noted that the found many-kilometer caves connected by tunnels have not yet been fully explored and cleared. The largest network of tunnels was found in the area of ​​the settlement of El Latamna. There were about 5 thousand militants. It was dug more than four years ago with the help of a foreign
equipment
and was the main point for an attack on the SAA in this direction. However, the militants were not able to hide evidence of their activities before leaving, despite the cave being blown up.
However, traces remained. You yourself see what weapons they used. We found missiles made in the USA, as well as rifles and machine guns manufactured by NATO countries.
he pointed out.
In addition, when checking the underground fortified area, a drone workshop was discovered. The drones were equipped with ammunition filled with additional striking elements. After this, attacks were conducted on peaceful areas and CAA positions.