Recently
сообщалось
how American high-ranking officials literally chorus prevent the US President, Donald Trump, from communicating with the President of Ukraine, Vladimir Zelensky. And so, Trump himself informed the public that representatives of the US Democratic Party threatened and blackmailed Zelensky.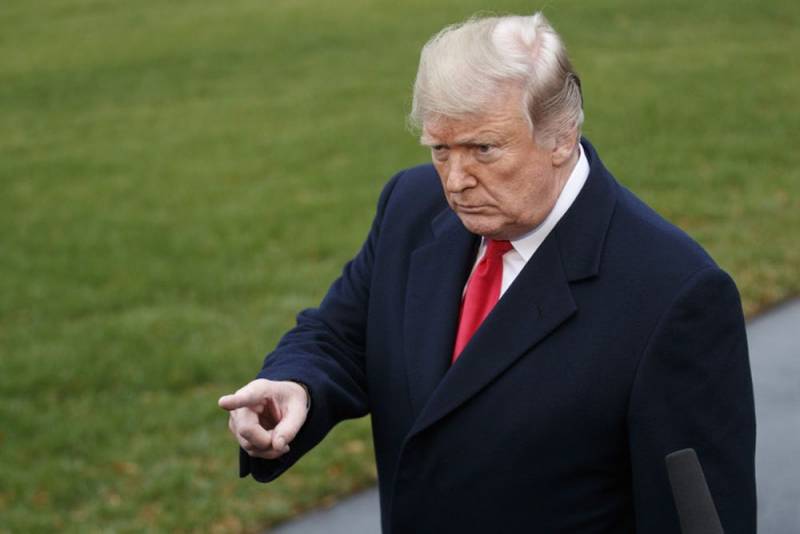 Trump drew attention to the fact that a number of US Democratic senators, over the past five months, have practically openly put pressure on the young Ukrainian leader. Trump spoke about this at a press conference in New York.
In May, CNN reported that senators Robert Menendez, Dick Durbin, and Patrick Leah wrote a letter to the Prosecutor General of Ukraine in which they expressed concern about the closure of four investigations, which they said were especially important. In the letter, they implied that their support in helping the United States help Ukraine was at stake.
- specified the owner of the White House.
Senator Chris Murphy literally threatened the President of Ukraine that he would not have the support of Democrats in Congress if he did not do everything right.
- added Trump.
After that, Trump demanded that the Democrats have "transparency", especially from those who travel to Ukraine to intimidate and blackmail Zelensky. Trump repeated several times that the Democrats threatened Zelensky.
They threatened him. This is what they accuse me of, but I didn't do it, I didn't threaten anyone.
- stressed Trump.
It should be noted that before this was published a transcript of the July conversation between Trump and Zelensky. After which the speaker (chairman) of the House of Representatives (lower house of the Congress (Parliament) of the United States), Nancy Pelosi (Nancy Patricia D'Alesandro Pelosi, born 1940),
announced
about the beginning of the impeachment procedure for Trump. Allegedly, the American leader demanded incriminating evidence against Joseph Biden (Joseph Robinette "Joe" Biden, Jr., born in 1942), the 47th Vice President of the United States (under Barack Obama), who is Trump's main opponent in the presidential election in November 2020 year. So we will follow the development of events with undisguised interest and inform our readers.