Recently we
Reported
as China opened the world's largest airport. And now, from China they are reporting another achievement. There, they completed the construction of the main structure of the longest road and rail bridge across the strait in the eastern province of Fujian. The Chinese Railway Corporation informs that on September 25, 2019, the last beam was laid with a length of 17 meters and a weight of 473 tons.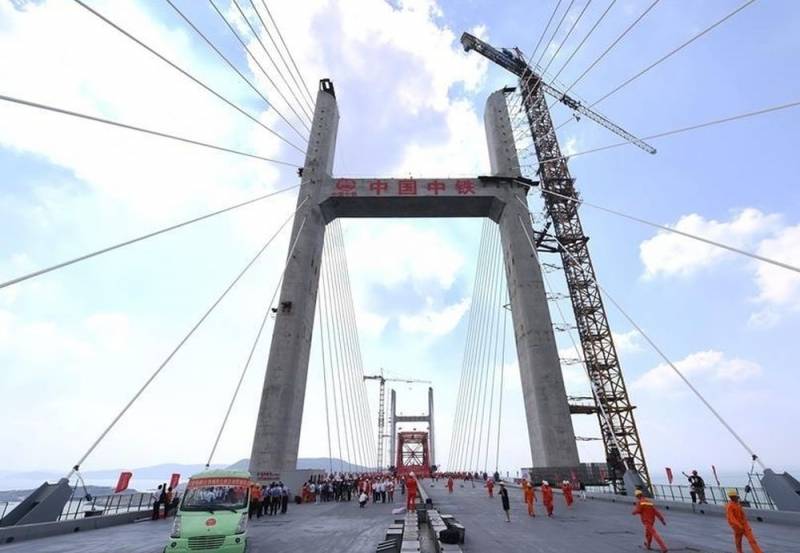 It should be noted that the length of the bridge is 16,34 kilometers, it connects the island of Pingtan (Taiwan Strait in the South China Sea), which is very popular with tourists, with the mainland of this province. Now the time for a trip from the administrative center of the provincial city of Fuzhou to the aforementioned island will be only half an hour, although earlier this had taken at least two hours.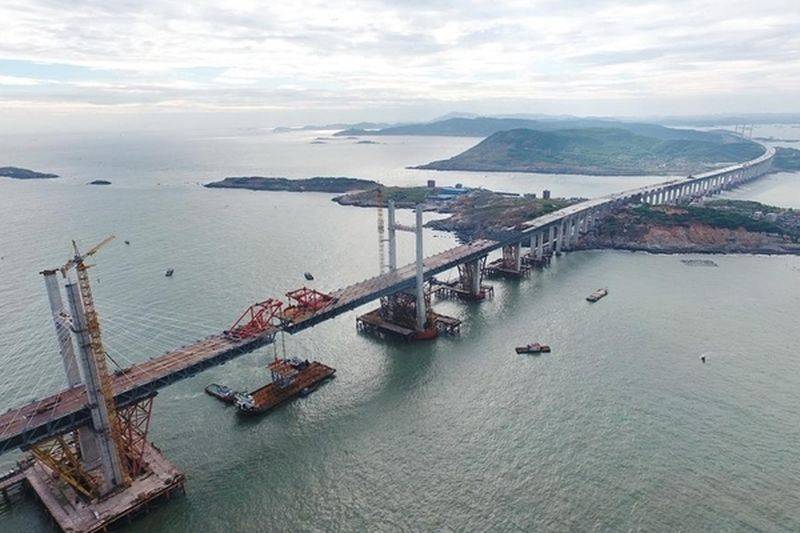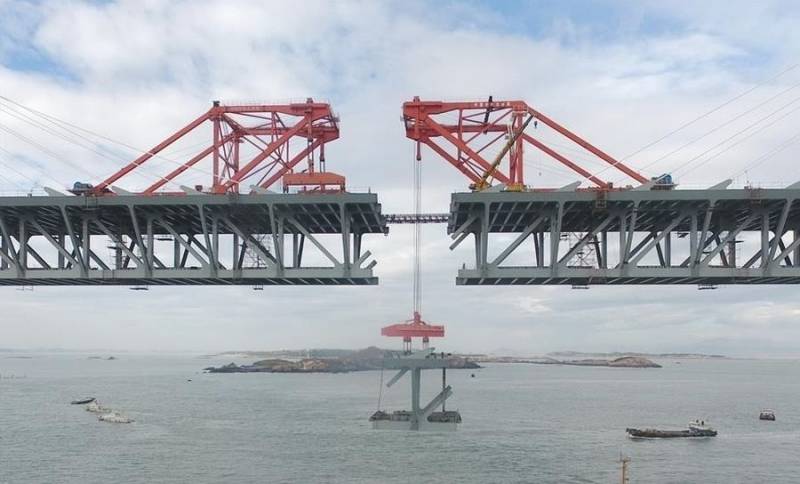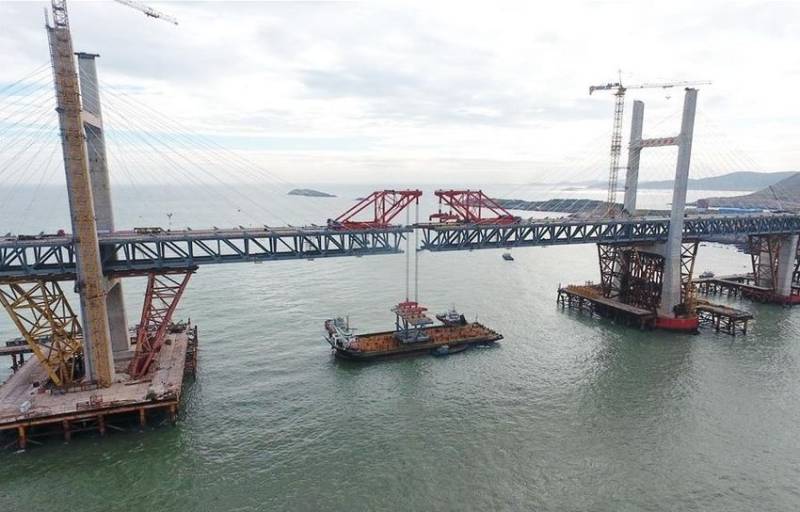 The construction of this bridge began in 2013. In the first half of 2020 it will be commissioned. $ 1,5 billion was invested in the project. Pintan Island is the closest place to Taiwan - the island nation that China considers to be its territory. There is a special area on Pitan Island for trade and cultural exchange between Taiwan and mainland China.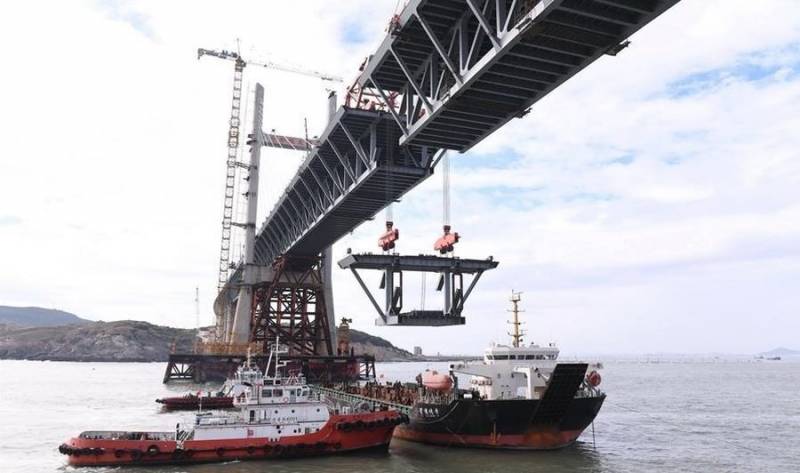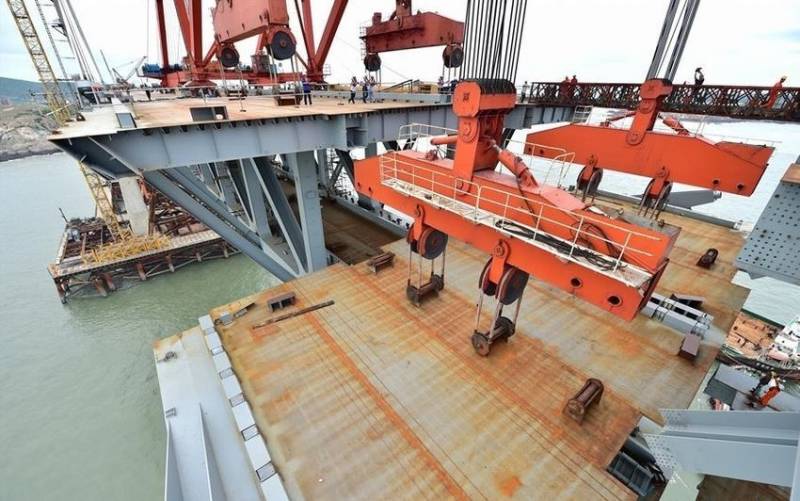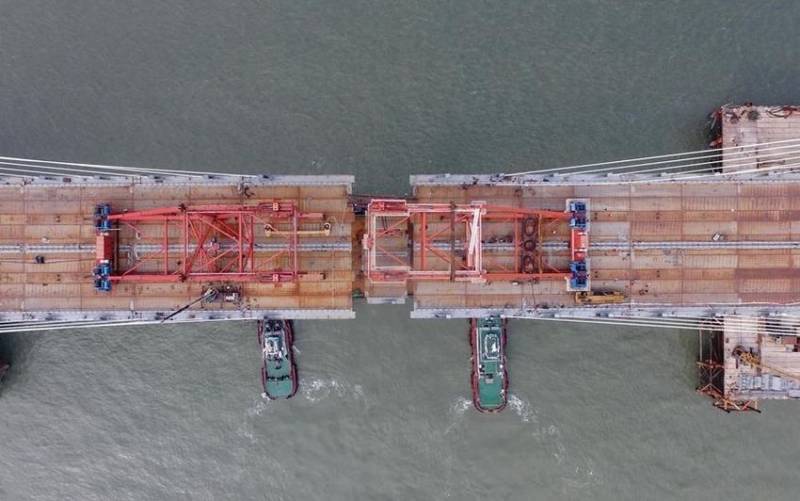 Chinese "comrades" clarify that the bridge was built in difficult climatic conditions. It is a combined two-level design. At the upper level there will be a high-speed highway (six lanes, i.e. three lanes in each direction), which can be moved at a speed of 100 kilometers per hour. At the lower level there will be a high-speed railway, on which they will move at a speed of 200 kilometers per hour.