September 25, 2019 in the front-line (Kuybyshevsky) district of Donetsk, a major fire occurred, accompanied by a series of explosions. Information i.e. the very fact of what happened is confirmed by both Donetsk and Kiev sources. However, the interpretation of what happened is different.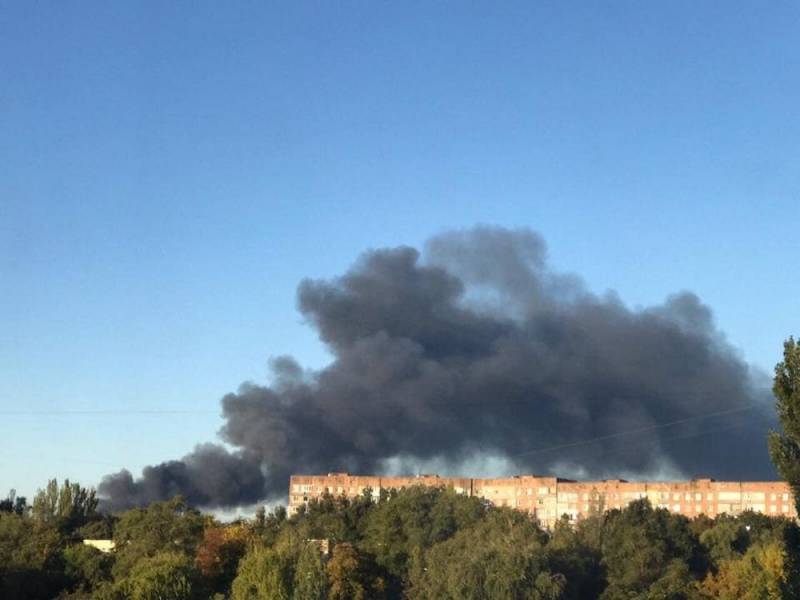 So, the head of the district administration, Ivan Adamets, confirmed that there really was a fire in the area entrusted to the district. However, he did not specify at what facility this happened.
Unfortunately, the reasons are unknown, we are now leaving for the place to establish them.
he said in the morning.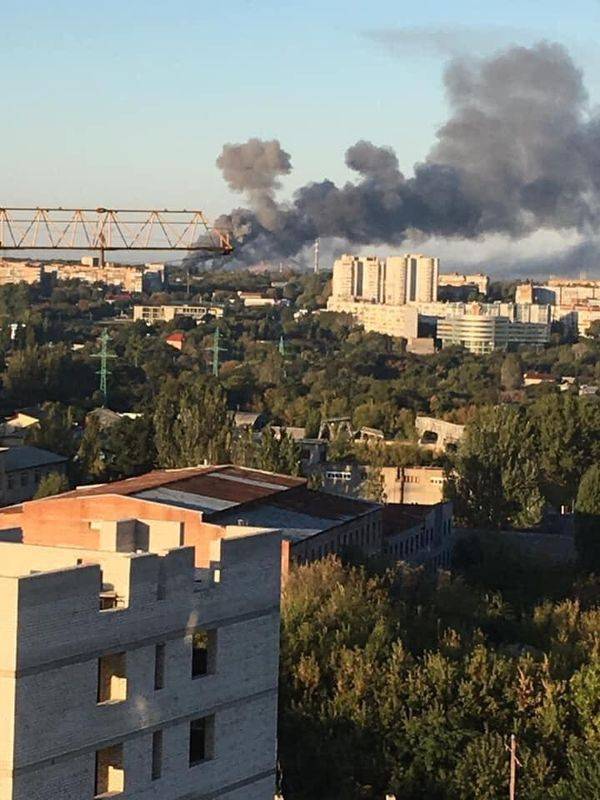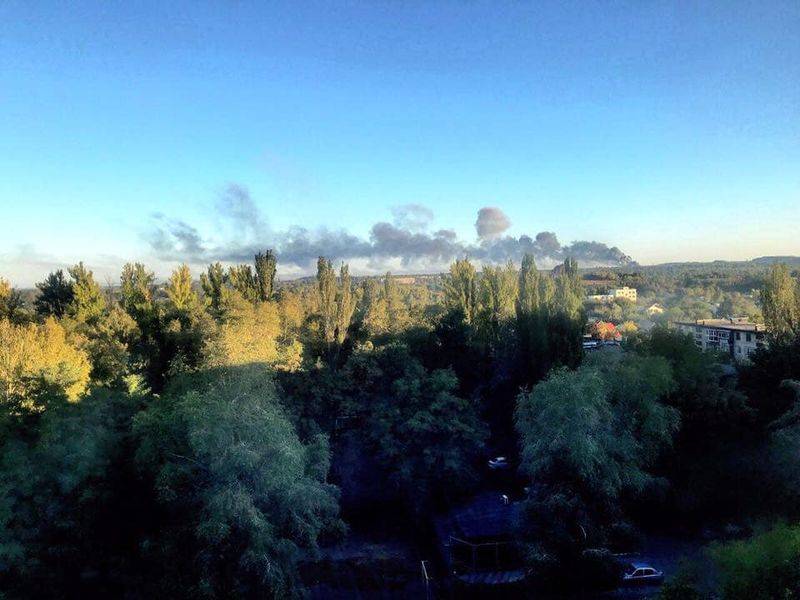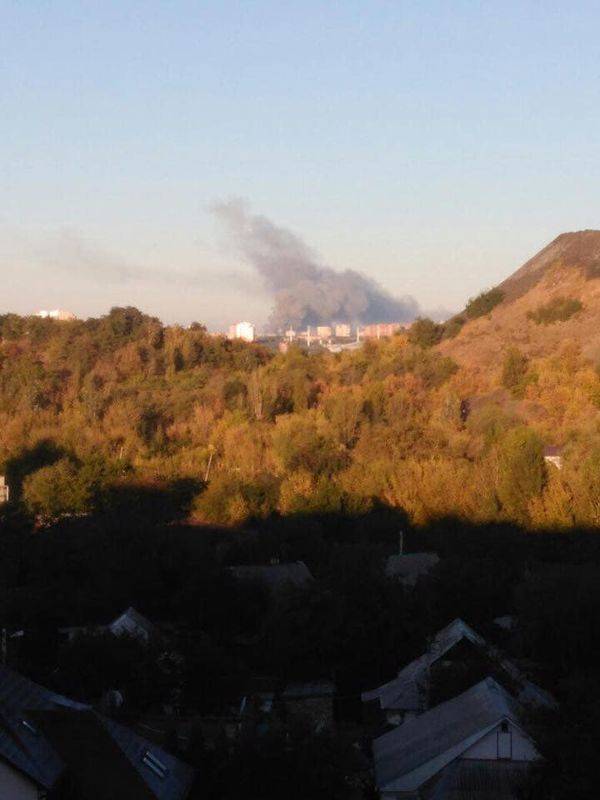 Until the middle of the day, the causes of the fire and the place were not officially named. At the same time, users of social networks began to assume that a fire could have occurred in the ammunition depot of the army of the Donetsk People's Republic (DPR). Photos appeared from Donetsk, on which pillars of thick smoke were captured. It was reported that the fire had not yet been extinguished, and the entrances to the site of the emergency were blocked by law enforcement agencies.
At the same time, in the Ukrainian media and on the pages of Ukrainian "patriots" in social networks messages began to appear that "the war with the enemy continues in its rear." At the same time, however, it is not specified why the front-line region of Donetsk is considered the rear. In this regard, we should expect the appearance in the near future of statements from Kiev about the next successful special operation of the Armed Forces of Ukraine or the Security Service of Ukraine.
In turn, in the afternoon, the DNR authorities specified that the fire occurred on the territory of the aluminum plant, which manufactures various profiles and structures for mechanical engineering. Employees of the Ministry of Emergencies, the Ministry of Internal Affairs and the UNM work there. No injuries have been reported. At the same time, it is specified that at about 8:00, Ukrainian artillery opened fire on Donetsk with 122-mm ammunition.