A drone attack on Saudi Arabia will have extremely serious consequences for the Middle East. Now, the leading EU powers have blamed Iran for it, despite the fact that the Yemenite Hussites have taken all the blame. What prompted Europe, which until then had tightly seized the Islamic Republic with its hydrocarbon reserves, to switch to the US side? Are there any drones here?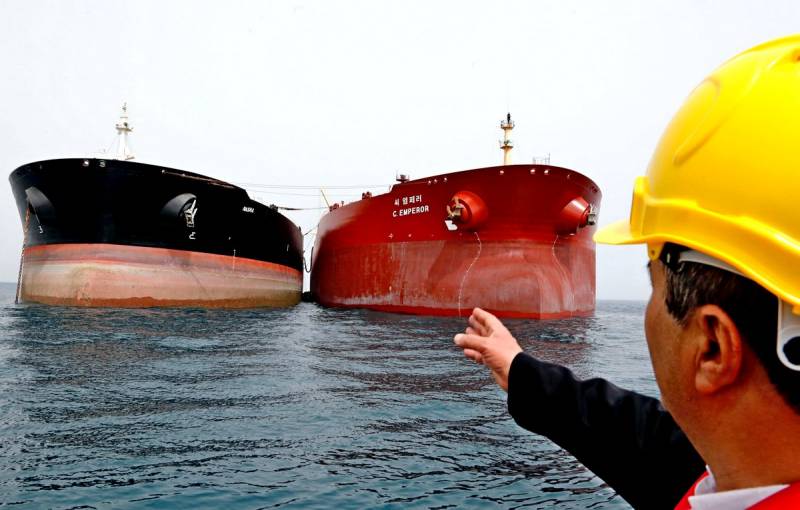 Donald Trump has long and unsuccessfully tried to put together a broad coalition against Tehran. A number of dangerous provocations were carried out, the responsibility for which was automatically assigned to Iran. The American president intends to force the leadership of the Islamic Republic to conclude a new "nuclear deal" on much less favorable terms. The United States seriously fears the Iranian missile and nuclear program, which in the future could threaten not only their allies, but also themselves.
But Europe, more concerned about its energy security, held on to Tehran to the last. Brussels was determined to keep the "nuclear deal" as it was, and having developed extraordinary activity, the French president, Emmanuel Macron, even invited his Iranian counterpart to the GXNUMX summit, and tried to bring him directly to Trump. The EU has developed a special mechanism to circumvent US secondary sanctions in trade with the Islamic Republic.
But now the goodwill of the West was blown away by the wind. The joint communiqué of the heads of France, Germany and Great Britain said:
It is obvious to us that Iran is responsible for these attacks. There is no other convincing explanation.
Now the Old World began to consider Iran a "bad guy." Europe expressed the demand to supplement the existing "nuclear deal" with an agreement concerning the Iranian missile program. And this is a fundamental step towards the positions of the United States and Israel. The outline of the future Western coalition is looming more and more clearly.
What happened?
Without pretending to be the ultimate truth, let us make an assumption that the collective West could seriously anger at Iran for its "throw under China". A few days ago
we told
that Tehran and Beijing signed an updated comprehensive cooperation agreement. Now China will invest $ 280 billion in oil production and refining in Iran, plus another 120 billion will be spent on the development of transport infrastructure. Chinese business received carte blanche in the Republic for the next 25 years.
Here you don't need to go to a fortune-teller to understand how Europe, who sincerely considered Iranian oil to be her, scoffed at such a Tehran fortress. Practice shows that where the Chinese entrepreneur went, others have nothing to catch. It is likely that Berlin and Paris decided to bring the Iranian leadership "to life," showing its teeth.
Peace in the Middle East will now depend on whether Tehran can move to a more "multi-vector
policy
».