Turkish officials and
policy
more and more often they declare the need to purchase a new Russian Su-57 fighter from Russia if the United States cancels the delivery of the F-35 according to previously reached agreements.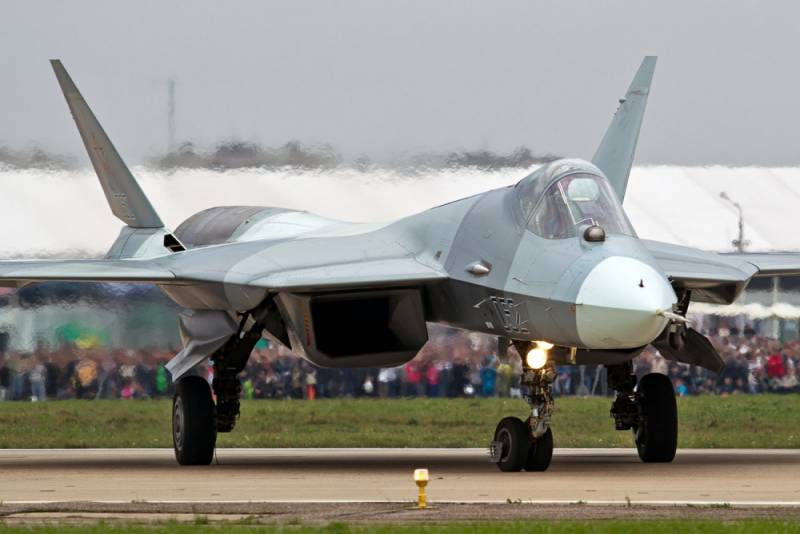 On the sidelines of the IV Meeting of Speakers of Parliaments of Eurasian Countries, the Speaker of the Grand National Assembly, Turkey Mustafa Sentop, said that Ankara does not exclude the possibility of buying Russian fifth-generation fighter Su-57.
According to the parliamentarian, Turkey can buy funds for its defense anywhere if it considers this proposal profitable for itself.
The opinion of officials and politicians is shared by Turkish citizens, who say in social networks about the need for closer cooperation between Turkey and Russia.
In their opinion, such cooperation will be beneficial for both countries, and will help to forget about the long-standing hostility of the two states that existed in the past.
Recall that at the end of August, the Turkish president, Recep Tayyip Erdogan, examined the Russian Su-57 fighter and asked Vladimir Putin whether it was possible to buy it, to which the Russian leader replied in the affirmative.
After this incident, the Turkish president, answering journalists' questions about the possibility of acquiring the Su-35 and Su-57, stated several times that in the event of US refusal to supply F-35s, Ankara would consider Russian fighters as an alternative.