To call a concept smartphone called Xiaomi Mi Mix Alpha unusual is to say nothing. Almost the entire device: the front, side and rear (not counting the small protruding strip) is a solid screen. The "chin" and "bangs" here also became miniature - only 2,15 mm. As a result, the ratio of the display area to the area of ​​the front face was an incredible 180,6%.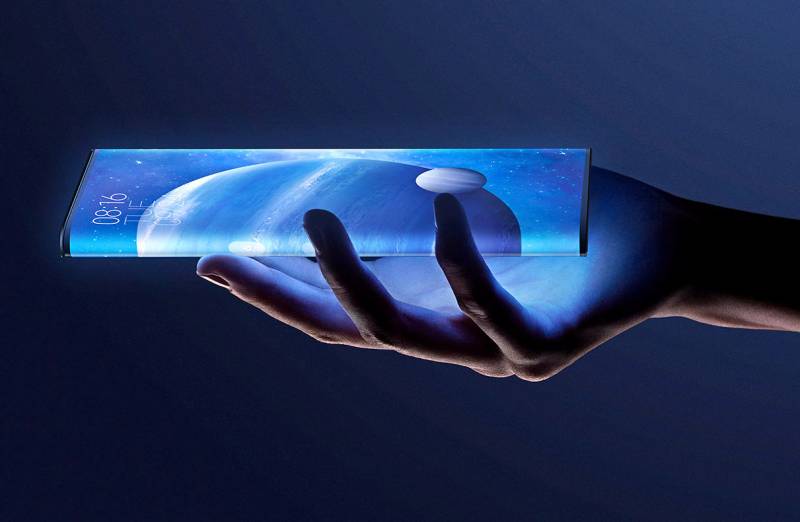 A narrow insert on the back was needed to accommodate three camera modules and a flash. As the main sensor, the new product uses a joint 108-megapixel development of Samsung and Xiaomi with a resolution of 12 032 × 9024 pixels. Also, the smartphone received an ultra-wide-angle module of 20 megapixels and a 12-megapixel module with a telephoto lens. Add here 4-axis optical stabilization, laser focusing, as well as a flicker sensor, and in the end we get the perfect camera phone.
The front sensor is not needed here. In order to take a selfie, recognize a face or talk on Skype, just flip the phone and use the part of the display on the back. On one of the side faces, the icons of battery status, network signal, etc. will be displayed.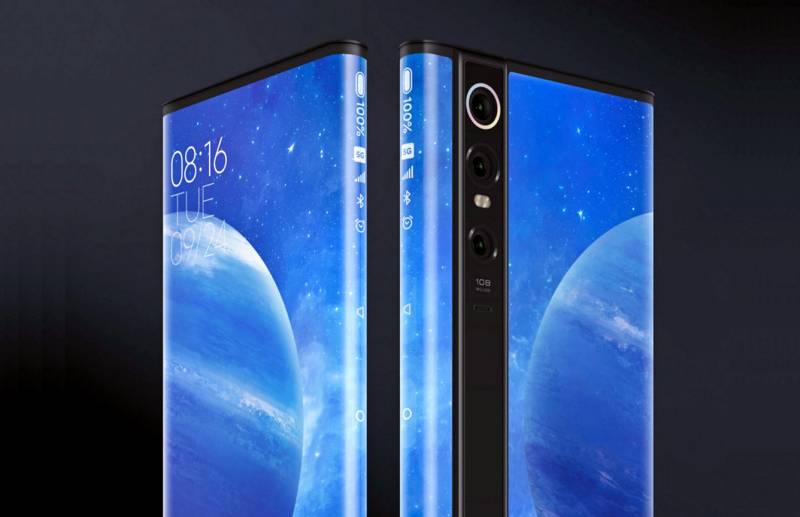 As for the filling, the "most frameless" smartphone equipped with a Qualcomm Snapdragon 855+ chip, 12 GB of RAM and 512 GB file storage. The battery received a capacity of 4050 mAh and high-speed 40-watt charging. Separately, it is worth noting the function of using the display to emit sound (instead of the standard speaker), an ultrasonic proximity sensor and a reliable algorithm for protecting against accidental clicks.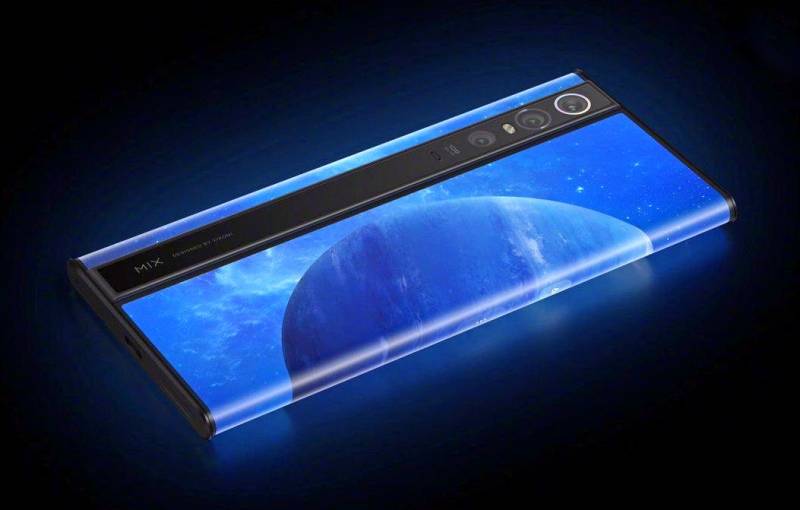 The fragility of Mi Mix Alpha is not worth worrying about. The screen of the device (and this is almost the entire device) is covered with a protective glass made of artificial sapphire. The smartphone case is made of aerospace titanium alloy. And the protruding strip on the back is made of high-strength ceramic.
It is worth emphasizing that the Mi Mix Alpha is still a conceptual device. This means that you should not count on mass production. At the moment it is known that the first models will be released in a limited edition, and their cost will be about $ 2800.