An unhealthy psychological climate has developed on the American aircraft carrier George HW Bush (CVN-77), which is the last Nimitz class ship put into operation.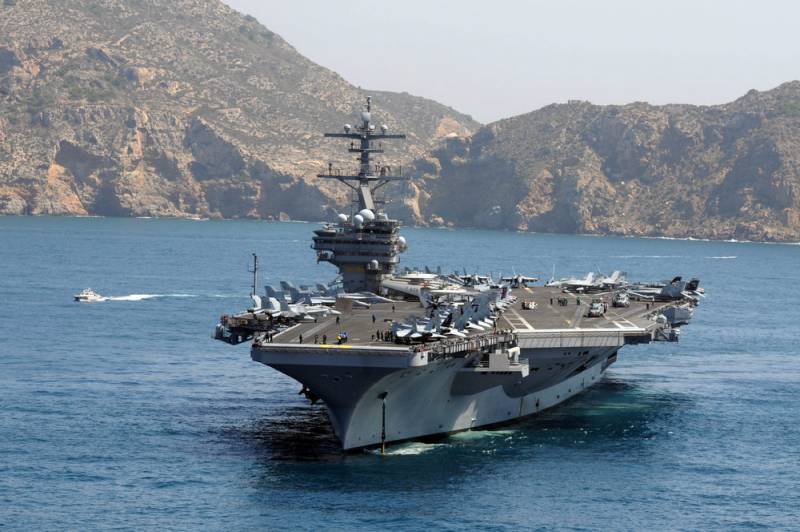 As follows from the message of Captain Sean Bailey made on his Facebook page, an epidemic of suicide swept the aircraft carrier: three crew members committed suicide in the last week.
In his publication, Sean Bailey wrote:
With a heavy heart, I confirm the loss of three sailors in the last week, as a result of separate and unrelated cases of suicide. My heart is broken.
The captain of the aircraft carrier also mentioned that the last three cases of suicide are far from the first on the ship: over the past two years, the number of suicides among crew members has reached five.
The American edition of the New York Post clarifies that George HW Bush is currently undergoing scheduled repairs at one of the docks in Virginia, and all the suicides were committed by sailors on the shore, where the aircraft carrier's crew is stationed.
In conclusion, it should be noted that suicide is not the only curse of the American aircraft carrier.
One of the weak links of George HW Bush is the latrine (toilets) for personnel. Already in the first campaign of an aircraft carrier in the Persian Gulf in 2011, all 423 toilet bowls on board the ship twice simultaneously failed.
According to the calculations of US military experts, toilet failures occur on average 25 times a week, and for all the years the military unit has existed, this problem has not been resolved.