During yesterday's talks between the US and Polish presidents, Donald Trump and Andrzej Duda, among other issues, discussed ways to hinder the construction of the Nord Stream-2 gas pipeline.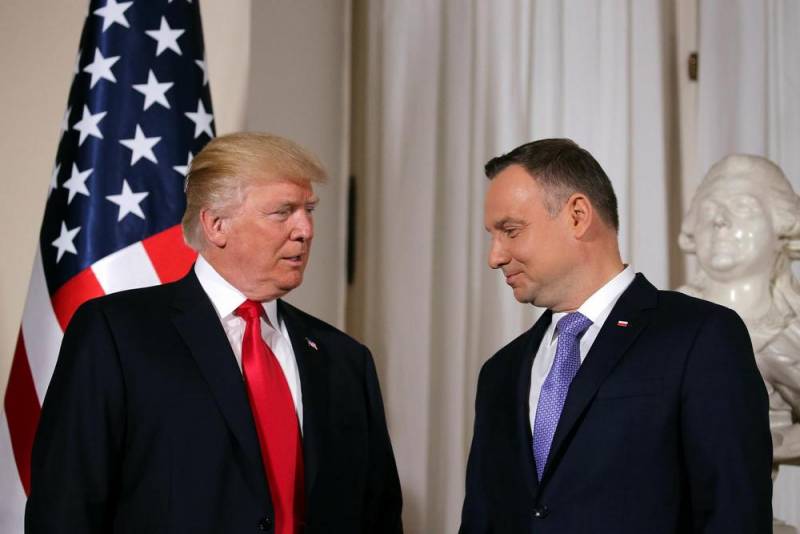 This is evidenced by the message of the White House, made following the meeting of heads of state.
It says leaders discussed how best to strengthen cooperation in defense, security, and energy.
The message also noted that Trump and Duda agreed that the implementation of Nord Stream-2 poses a threat to Europe's energy security and discussed how to "best stop the project."
The report does not indicate exactly how the United States and Poland plan to stop the project, but it can be assumed that all the leverage of Washington will be used for this, and first of all, pressure on Denmark, because of which there is now a delay in laying the offshore part of the pipeline .
Recall that one of the opponents of the construction of Nord Stream-2 is Ukraine, which is afraid that after the gas pipeline is put into operation, its gas transmission system will become useless to anyone, and the already meager budget will lose several billion dollars Russia pays for its transit gas.