Russian servicemen who serve at military bases outside the country, while leaving the unit, are a risk group for which there is a high likelihood of violence from local residents.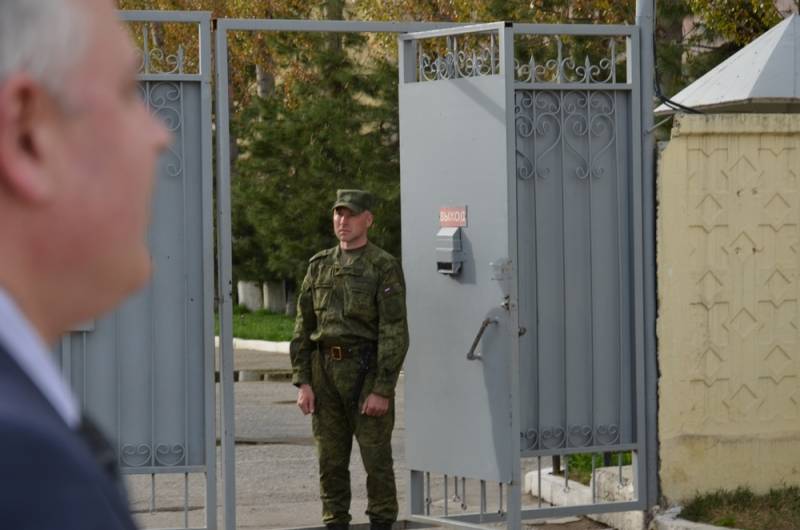 Only a few weeks have passed since the murder of a Russian soldier of the 102nd military base in Armenian Gyumri, about which we
wrote
Earlier, as in Tajikistan, where the 201st base was deployed, an unknown man wounded two more soldiers of the Russian Armed Forces with a knife.
According to the agency
Interfax
with reference to the Tajik Ministry of Internal Affairs, the attack occurred on September 20 at 13.30 local time in the city of Bohtar on Aini Street.
The report said that the servicemen were attacked by a mentally ill 21-year-old Akhliddin Abdulloev, who lives in the Vakhsh region of the republic, who first provoked a conflict with the Russians, and then wounded them with a knife.
Wounded soldiers were hospitalized in one of the medical institutions of the Tajik capital, and the attacker was detained by local security forces a few days later and placed in a specialized medical institution.
Recall that Tajikistan borders on Afghanistan, where there has been a war of "everyone with everyone" for several decades in a row, and if there is a nominal government in Kabul, supported by the United States, certain territories control the ISIS * and Taliban * groups.
* -terrorist organizations banned in Russia