Despite the fact that Abkhazia is not part of the Russian Federation, it is actually the southern border of Russia, behind which Georgia is closely cooperating with the United States and NATO.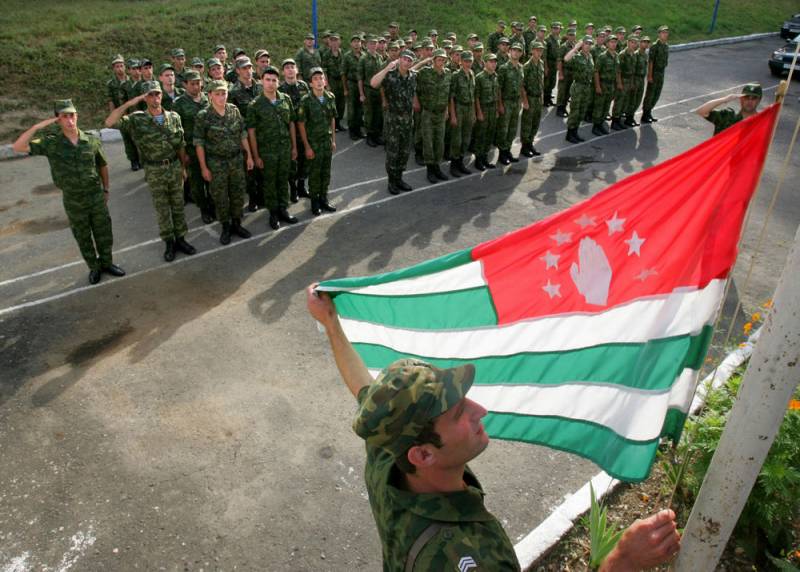 It is precisely the desire to ensure reliable protection of the borders that the order given by Vladimir Putin to the Ministry of Defense of the Russian Federation is connected: to sign an agreement with Abkhazia on financing by the Russian side the modernization of the Abkhaz army.
According to the decree of the head of state, which appeared on the portal of legal information, the defense department of the Russian Federation together with the Foreign Ministry must negotiate with the Abkhaz side and sign an agreement.
At the same time, the departments received permission to make amendments to the text of the agreement that are not of fundamental importance.
The modernization of the republic's armed forces at the expense of the Russian budget implies the unification of the standards of military command and training of the republic's armed forces, as well as their equipping with modern types of weapons.
In addition, at the expense of the funds allocated by Russia, cash allowances and other social payments of the military personnel of the Abkhazia will be provided.
Recall that the army of Abkhazia has more than two thousand personnel and has armored vehicles, combat aircraft and the navy, consisting mainly of high-speed boats.