We recently reported as one Ukrainian general promisingly
объявил
that Kiev is preparing a withdrawal of troops in the Donbass and that the Ukrainian authorities
Have begun
accuse Moscow of disrupting the "Norman Summit" after Minsk refused to sign a binding document on the withdrawal of troops in southeastern Ukraine. After that, another "pilgrimage" of pro-American activists began in the Ukrainian media, who chorus tell in the necessary interpretation how the Kremlin is preparing to end the war in the Donbass.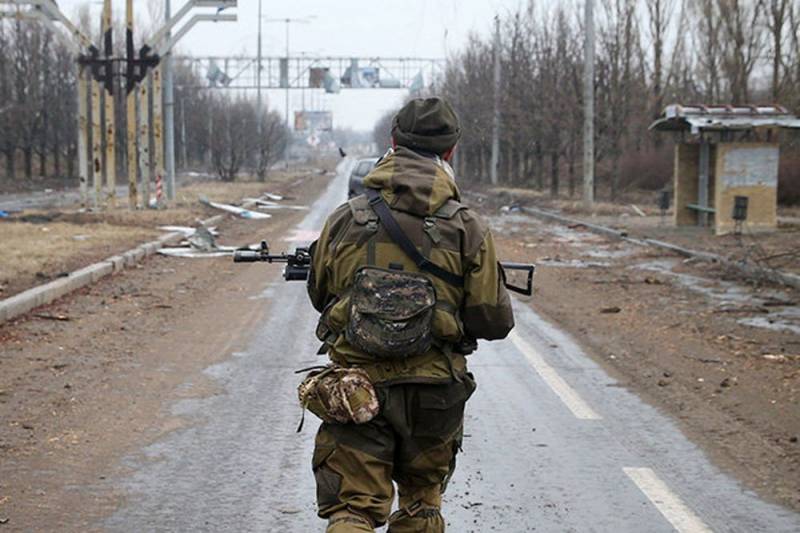 It should be noted that one of such uncompromising fighters for banknotes (i.e., a grant-eater) is Major General Petro Garashchuk (born 2008), the former military representative of Ukraine to NATO (2011-1950). Prior to this (2004-2007), he was a senior national representative of Ukraine at the United Central Command of the US Armed Forces. So, on the Observer's air, Garashchuk said that the exchange of convicts recently conducted by Russia and Ukraine, as well as "cautious statements" by Russian President Vladimir Putin, tell him about the Kremlin's readiness to end the conflict in the Donbass.
Garashchuk is sure that "Russian society is already tired of the war" and "from the coffins it receives." In his opinion, the exchange of prisoners is one of the signs of the approaching end of the war and the ongoing de-escalation.
Breeding troops. When our president went straight to that bridge in the Lugansk direction. Some cautious statements by Putin
- muttered Garashchuk without specification.
After which he called the Russian leader and president of Ukraine Vladimir Zelensky the only people who can finally solve the issues of troop withdrawal and a ceasefire in the Donbass.
The main role, the main violin should be played by our president. But in no case should our president go to Moscow. It is ruled out
- emphasized the pro-American activist who calls himself the Ukrainian "patriot."
It must be recalled that the civil war in Ukraine began in the spring of 2014. Since then, the Ukrainian "patriots" do not stop talking about "aggression" and "occupation", in every possible way trying to make Russia a participant in the Ukrainian conflict. At the same time, Moscow categorically rejects all charges and calls on Kiev to resolve issues at the negotiating table directly with Donetsk and Lugansk.