In the UK, the long-suffering epic with "Novice Poisoning" continues, which began in March 2018. The British media, intelligence agencies and people involved in this bad-smelling "soap opera" regularly demand that Russia "pay and repent". And now, the British tabloid The Mirror reports that a British citizen, known as Charles Rowley, intends to recover from Russia 1 million pounds in court, as a "compensation for damage."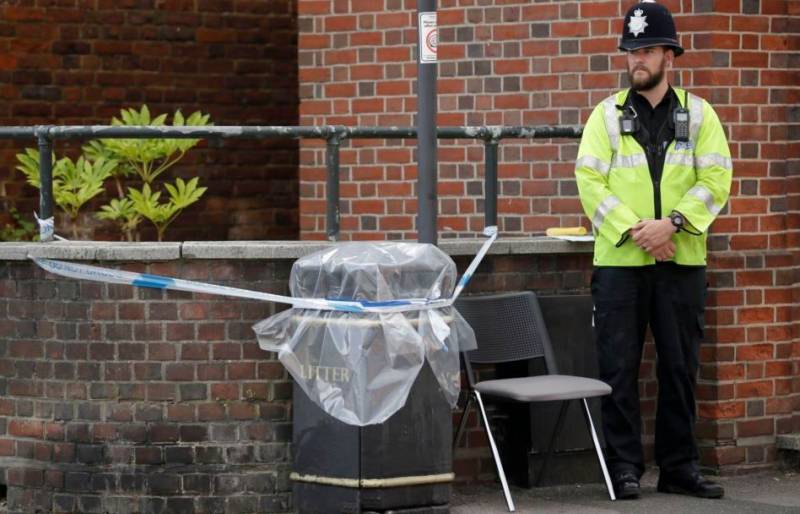 It must be recalled that, according to Scotland Yard, in the summer of 2018 this "gentleman" suffered from a nerve agent in the English town of Amesbury. As you know, some "gentlemen" take other "gentlemen" a word, so no evidence is needed in principle. The judge will most likely be a similar "gentleman", so that we will have a continuation of this frank farce. Why the Briton does not demand compensation from his native government is not reported.
According to the publication, what happened in Amesbury very much influenced the life of Rowley, so he "wants justice." What does Russia have nothing to do with it. However, this is not important, because Patrick Maguire, who represented the victims of attacks on Westminster Bridge in London in 2017, became the lawyer of the unemployed Rowley. According to the defender, his client continues to suffer greatly "from serious side effects" after the poisonous substance enters his body.
It should be added that in April 2019, Rowley
I visited
at the Russian Embassy in London, where he met with Ambassador Alexander Yakovenko. However, the parties, for obvious reasons, did not come to an understanding. It is not in vain that the Russian Foreign Ministry has repeatedly stated that the beneficiaries of what happened in Salisbury and Amesbury are London and Washington. In addition, earlier we
Reported
, as the son of a chemical weapons victim from the United Kingdom, turned to Russian President Vladimir Putin and told what happened on June 30, 2018 in Amesbury (Wiltshire county), located 11 km away. from Salisbury.