US Department of State spokeswoman Morgan Deann Ortagus, born 1982, a certified counterterrorism expert, called on Moscow to respect the rights of supporters of Jehovah's Witnesses, an extremist religious organization banned in Russia. After all, Washington does not care about the Russian Federal Law "On Countering Extremist Activities," since they are used to using double standards.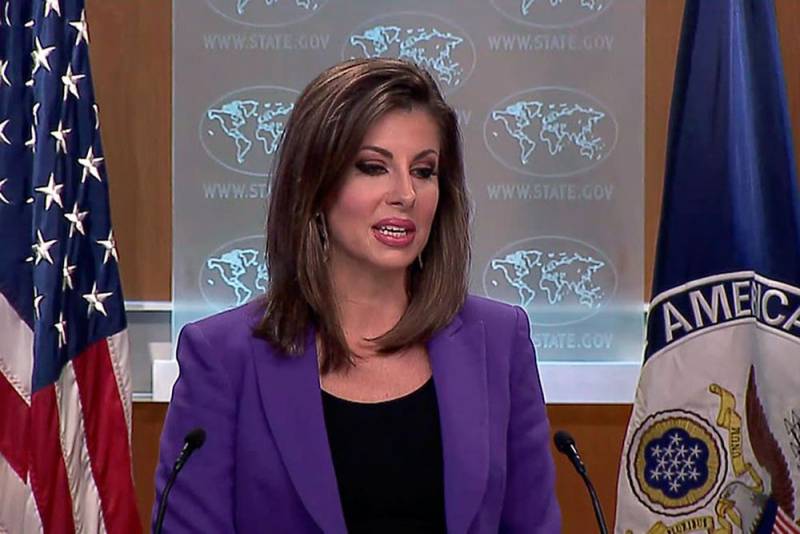 Ortegus announced that "the United States is deeply concerned about the decision of the court in Saratov" who imprisoned and isolated six members of the said organization (sect) from society "for their peaceful religious activities." After that, the representative of the State Department and the uncompromising fighter for the rights of extremists demanded that Moscow begin to "respect the right of its citizens to freedom of religion" and "stop falsely accusing it."
We remind you that on September 10, 2019, the US State Department imposed sanctions (restrictions) on two representatives of the investigative authorities of Russia. We are talking about the head of the investigative department, Vladimir Yermolaev and his subordinate, senior investigator Stepan Tkache, whom Washington suspected of "torture, cruel, inhuman, degrading treatment of members of Jehovah's Witnesses in Surgut."
It is necessary to add in April 2017 the Supreme Court of Russia, after studying the evidence, recognized the organization Jehovah's Witnesses as extremist. In August 2017, the Ministry of Justice of Russia added the sect to the list of extremist structures whose activities are prohibited in the country. After that, "inflammation" began in the West on religious grounds.