Despite the fact that thanks to the advent of the Internet and the development of communications, the world as a whole has become smaller, differences in the lifestyle of Europe and Russia continue to amaze foreigners.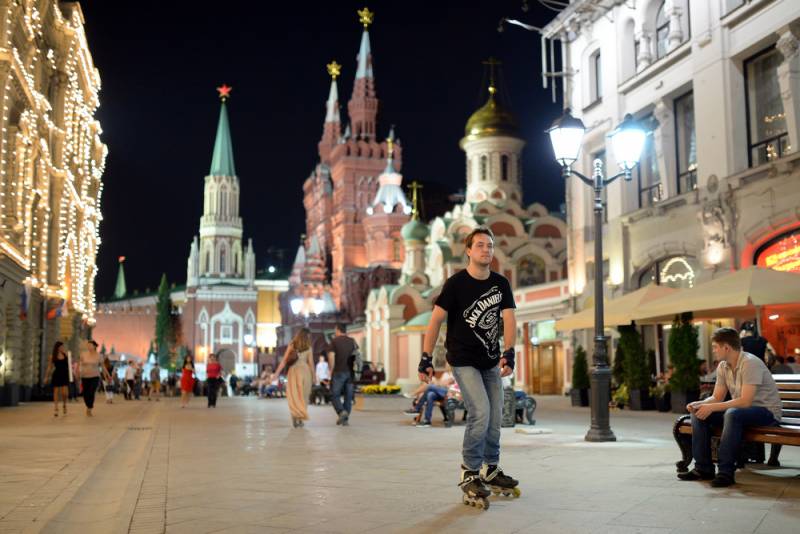 The German publication Ostexperte.de published an article by journalist Dominic Klaus, in which he talks about the features of life in Russia that are not in Europe.
The first thing the journalist noted is that few people know English in Russia, which, combined with the use of the Cyrillic alphabet, is a serious problem for foreigners. According to him, any purchase in the store or a request for help turns for a foreigner into a stress test.
The German journalist was greatly impressed by the availability and accessibility of high-quality Internet in Russia, which is present both in the metro and in parks.
The foreigner was also surprised by the lines that Russians even stand for several hours in the cold in order to get into the museum and look at works of art.
According to the journalist, Europeans should forget about the technological backwardness of Russia, since the country has the opportunity to pay for a purchase using a mobile phone or credit card, which Russians enjoy using.
The journalist's article did not dispense with the Russians's unsmiling smile that astonished Europeans. At the same time, the German agrees that a real smile is much nicer than a fake imposed. Apparently, he did not happen to hear the famous Russian proverb that a smile for no reason is a sign of fooling around.
In general, Dominic Klaus has a positive impression of Russia, and he recommends that Europeans not approach it with their own standards.