The situation with the attack of UAVs and cruise missiles at the Saudi oil fields has proved that Tehran is ready to defend its sovereignty from the United States and its allies. The "Iranian footprint" in the Hussite airstrike on the American satellite is becoming increasingly apparent. But is it not possible that, having stood before Scylla, the Islamic Republic will end up for dinner at the Charybdis in the person of the PRC?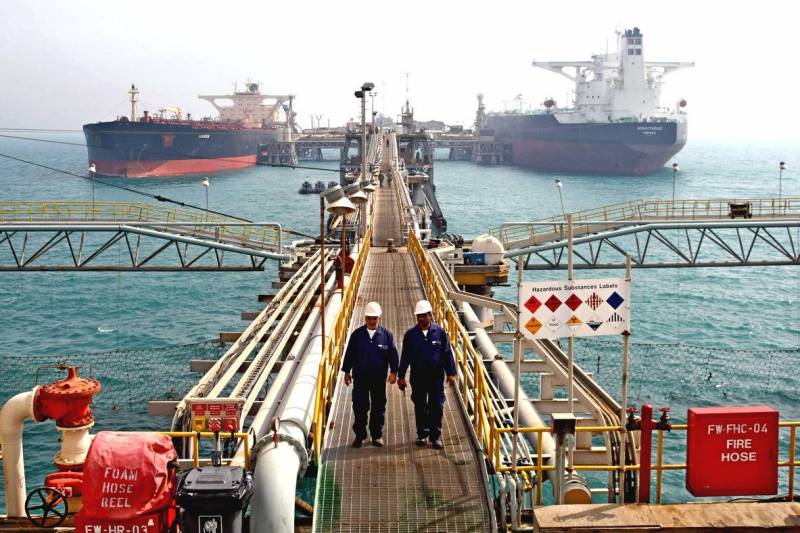 Earlier, Iranian authorities directly warned that if their country would not export hydrocarbons, then no one in the Persian Gulf could do that. It was assumed that this was an obvious possibility of blocking the Strait of Hormuz, through which most of the oil produced by the Middle Eastern monarchies goes. But the air attack showed that Tehran has other possibilities to put its threat into practice.
Saudi Arabia extracts 10,5 million barrels daily, sending 7 million of them for export. The Khurais field, which was attacked by air, provides 50% of the Saudi oil production. Attacked by drones and missiles, the refinery brought the extracted oil to the high quality standard of Arab Light. The plant's capacity is 5 million barrels per day.
Thus, at minimal cost with one blow, the export of Riyadh hydrocarbons was halved. The hint is extremely transparent. There is no guarantee that the attack will not be repeated again. Hussites have every right to respond to Saudi aggression against Yemen. Tehran, for obvious reasons, denies any involvement.
But this is not the most interesting. It is noteworthy that in August, Iran and China signed an updated agreement on a comprehensive strategic partnership. It was concluded for 25 years and, in fact, surrenders the Islamic Republic to the economic jurisdiction of the PRC.
Recall that earlier, Beijing pointedly refused to buy Iranian oil because of US sanctions. Now he intends to take her all. China is investing $ 280 billion in oil and gas production and processing in Iran. Another 120 billion will go to the construction of roads and railways. Project payments will be made every five years. Chinese business automatically receives full carte blanche. Beijing even managed to get the privilege of "deferring payments for Iranian products for two years."
It looks like the complete surrender of the entire oil and gas sector and the key transport infrastructure of Iran to China. All work will be carried out by Chinese citizens, despite the high unemployment rate in the Islamic Republic. The piquant condition is the introduction of 5000 Chinese security personnel into Iran to guard their facilities. Five thousand foreign fighters who will drive local dissidents, under such conditions of the agreement, is this not an occupation corps?
The wise Chinese waited for Tehran to be left alone, and now crush it under themselves with its own consent. Here's someone to learn geopolitics from.