The VASO enterprise completed the slipway assembly of the first domestic wide-body airliner Il-96-400M. Now, as representatives of the Ilyushin company said, the airframe elements will be sent to the final assembly workshop. The finished modernized version of the long-haul passenger aircraft should appear by the end of next year.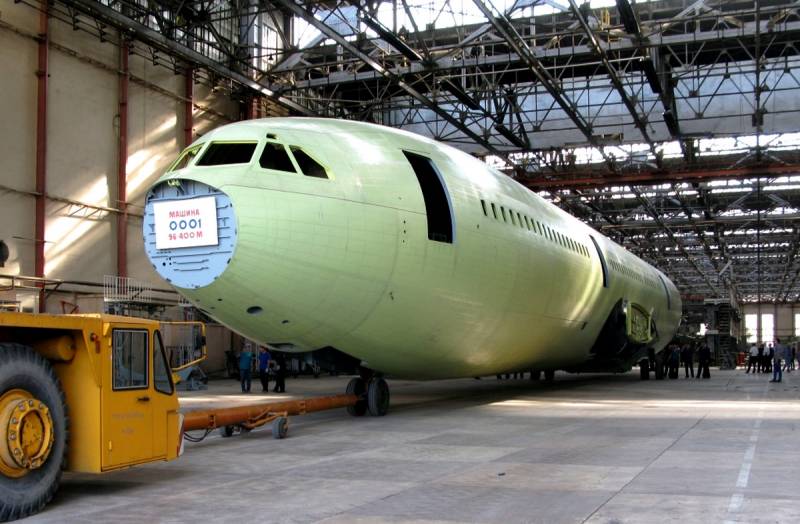 Recall that the IL-96 airliner is able to take on board from 300 to 435 passengers (depending on version) and fly over a distance of 9 thousand km. At the same time, the aircraft develops a cruising speed of 870 km / h.
They decided to resume mass production of the aircraft in the IL-96-400M modification in 2016. By the beginning of 2018, a modernization project was prepared and defended, and by the end of the same year, assembly of the flight model began.
The new version of the domestic airliner received improved PS-90A1 power plants and updated on-board equipment. In addition, in the future, the aircraft can be equipped with a promising PD-35 turbofan unit.
The company "Ilyushin" emphasized that ground and flight tests of the modernized aircraft will begin immediately after its assembly. At the same time, the first flight of the IL-96-400M can be completed in 2021.