Over the past few years, the activity of the US Air Force and its allies near the borders of Russia, with the use of all kinds of aircraft, has grown significantly and
continues
increase. And this, in spite of Moscow's regular calls for "partners," to stop the rash, provocative, meaningless and dangerous consequences of the operation. However, the probing by the collective West of Russia's air defense system continues.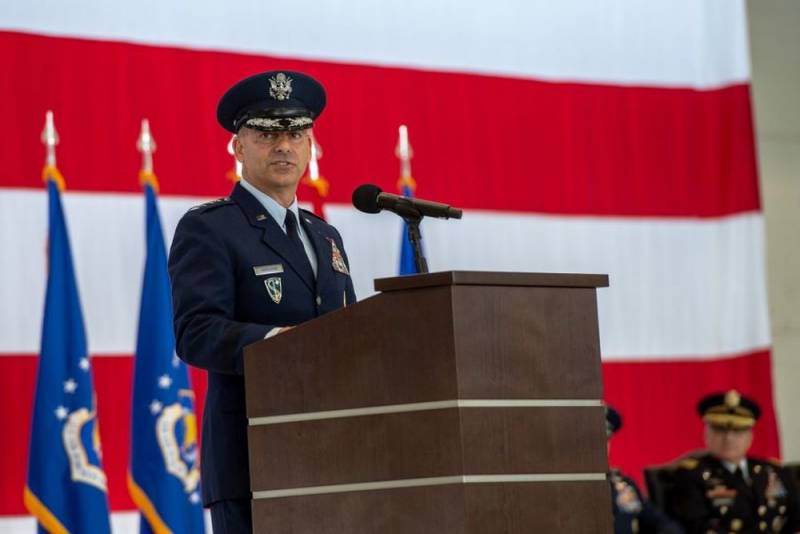 For example, the commander of the U.S. Air Force in Europe and Africa, Lieutenant General Jeffrey L. Harrigian, appointed in May 2019, said the Pentagon (U.S. Department of Defense) has a plan to break through air defense (Air Defense) of the Kaliningrad region of Russia. This is reported by the American-based Breaking Defense, specializing in military issues, referring to the words of a senior military man who said at the Air, Space & Cyber ​​(ASC) conference of the Air Force Association.
We are training for this. We think about these plans all the time, and ... if it is ever needed, we will be ready
Harrigan pointedly pointed out.
At the same time, Harrigan did not go into details. However, the publication claims that it is a "multi-domain operation", which involves the simultaneous impact on enemy targets by air, land, sea and space systems, the use of cyber weapons and electronic warfare systems (EW). At the same time, in August 2019, Harrigan told how the US military has been actively collecting any information about the Russian military over the past 1,5 years.
technology
in Syria.
By the way, according to the Russian Ministry of Defense, the American air defense systems, which are in service with Saudi Arabia, could not reflect
attack
drones. Consequently, 88 launchers (launchers) of MIM-104 Patriot systems, of which 36 have already been upgraded to PAC-2, and 52 launchers to PAC-3, were useless.
We remind you that shortly before this, the American "experts" provocateurs from the Science and Global Security (SGS) project published a video that demonstrates possible scenarios for the development of a nuclear conflict between Russia and NATO. At the same time, Moscow appears as an "aggressor", which attacked the territories of Poland and Germany from under Kaliningrad. Why Russia needs this is not specified.