The attack on the oil facilities of Saudi Arabia once again intensified the confrontation in the Middle East, which has recently faded somewhat and began to turn into something sluggish and permanent. Despite the seemingly conciliatory statements made so far from Washington, the region again smelled of gunpowder, and almost stronger than in all recent times. At this difficult moment, our country, unwittingly, has to decide on the question of which side it is ready to take with this or that development of the situation.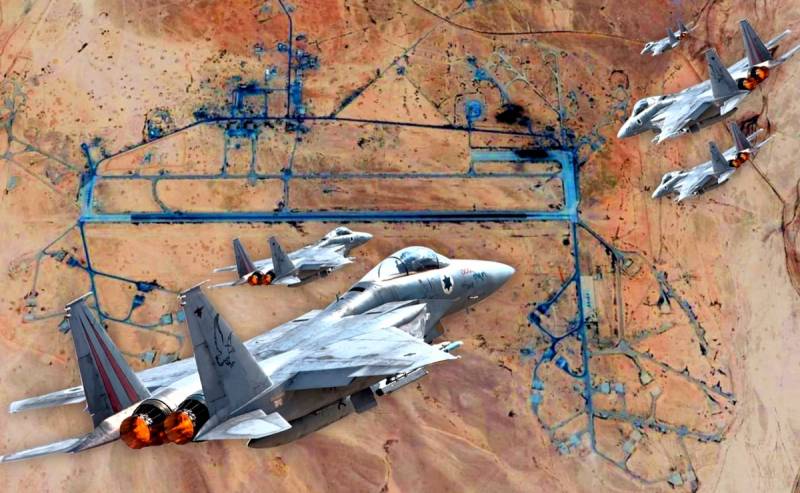 In fact, to make a choice between the two states with which she tried until recently to maintain smooth and balanced partnerships. Iran or Israel? Certain points give reason to believe that a concrete decision in the Kremlin has already been taken. In whose favor?
Syrian Rift
Отношения России и Израиля, долгое время просто не имевших поводов для взаимных претензий, в последние годы не просто строились на принципах взаимного понимания и уважения, а были, можно сказать, вполне дружественными. Москва могла «притормозить» выгодные для нее контракты по поставке вооружений в арабские страны или даже вовсе отказаться от них, если в Тель-Авиве выражали озабоченность по данному поводу. Израиль же, в свою очередь, не стал участником проводимой с подачи Вашингтона и обязательной для всех союзников США кампании по политическому шельмованию и экономическому давлению на нашу страну, начатой после присоединения к России Крыма. Немалую роль тут сыграли, без сомнения некие «особые отношения», имевшиеся между лидерами двух государств – израильским премьером Биньямином Нетаньяху и нашим президентом Владимиром Путиным. Лидер еврейского государства был всегда желанным гостем в Москве, принимал участие в Парадах Победы. Казалось бы, все было просто замечательно и возвращения ситуации к тем временам, когда военные наших стран (вернее, тогда еще – Израиля и СССР) рассматривали друг друга через прорезь прицела и участвовали в боях друг против друга, даже представить было нельзя…
Вся эта идиллия оказалась под угрозой с момента начала военной операции, проводимой нашей страной в Сирии по просьбе ее правительства. Именно тогда сложившийся статус-кво между Москвой и Тель-Авивом начал подвергаться все более серьезным испытаниям. И причиной тут стал Иран, а, вернее, присутствие в Сирии и участие борьбе с «Исламским государством» как регулярных его формирований, так и иррегулярных групп, поддерживаемых Тегераном. Для Израиля (что характерно, вовсе не рвавшегося воевать с ИГИЛ), «иранский вопрос» давным-давно превратился в идефикс на уровне чуть ли не паранойи. В Тель-Авиве категорически не намерены мириться ни с присутствием вооруженных представителей страны, которую они считают свои врагом №1 в непосредственной близости от собственной границы, ни, тем более, с усилением позиций и значимости Тегерана в регионе. «Решать проблему» израильтяне принялись в своей обычной манере – регулярно устраивая авиарейды, и нанося молниеносные удары по объектам и транспортным средствам, которые, как они считали, иранцы используют в военных целях. Все бы ничего – но места, атакуемые ВВС ЦАХАЛ находились на территории Сирии. Со временем действия военных Израиля приобретали все большую дерзость, если не сказать – наглость. Самое главное – при этом начисто игнорировались интересы не только Дамаска, но и Москвы.
Patience burst?
В сложившейся ситуации и командование дислоцированной в Сирии группировки ВКС России, и даже высшее руководство как наших Вооруженных сил, так и государства в целом проявили огромную, прямо-таки невероятную выдержку. По мнению очень многих – даже чрезмерную. Долгое время вместо того, чтобы военной силой заставить израильтян поумерить собственный пыл, Москва шла по пути уговоров и увещеваний. Для предотвращения инцидентов еще в 2015 году была создана специальная «горячая линия» по которой должны были передаваться сообщения о готовящихся авиаударах. Однако, представители ЦАХАЛ злоупотребляли этим проявлением взаимного доверия самым бессовестным образом – «предупреждения» следовали буквально в самый последний момент, когда предпринять какие-либо меры не то что для предотвращения атаки, а даже для вывода из-под удара российских военных было уже физически невозможно. Закончилось все это самым трагическим образом – гибелью в сентябре 2018 года самолета-разведчика ВКС России Ил-20 и его экипажа в полном составе. Прозвучавшие после этого из Москвы грозные «последние предупреждения» не особо напугали Тель-Авив. Равно, как и последовавшая за этим практически моментально поставка сирийцам ЗРК С-300, против которой там возражали буквально с пеной у рта. Приутихнув на какое-то время, привыкшие к безнаказанности стервятники из ЦАХАЛ лишь видоизменили и усовершенствовали тактику авианалетов, но отказываться от них и не подумали. Да еще, вдобавок и принялись «пробовать на прочность» нашу ПВО…
Теперь, похоже, терпение у Кремля лопнуло окончательно. Сколько бы Нетаньяху не заявлял по итогам своего последнего московского визита о том, что благодаря его личной дружбе с Владимиром Владимировичем о каких-либо «столкновениях» военных двух стран в Сирии и речи быть не может, во многих западных СМИ, и, прежде всего, в израильской же Jerusalem Post была опубликована прямо противоположная информация. Оказывается, в ходе переговоров с израильским премьером Путин уже не предупредил, а пригрозил: еще одна попытка «немножко побомбить» любой объект на территории Сирии, иранский или нет, и сделавший ее самолет ЦАХАЛ будет сбит без всякой жалости. Причем не сирийцами, а российскими ПВО или ВКС. Впрочем, и сирийским военным отныне бить на поражение по воздушным налетчикам не возбраняется. Прямым подтверждением абсолютной достоверности этой информации можно считать сообщения о, как минимум трех уже сорванных израильских авианалетах на Сирию. Во всех случаях на перехват боевых машин ВВС ЦАХАЛ поднимались истребители ВКС России (по некоторым данным – Су-35С с базы Хмеймим). Все это, правда, не помешало тому же Нетаньяху в очередной раз высказаться насчет того, что «Тель-Авив не намерен мириться с угрозами, исходящими от Ирана», да еще и уточнить, что речь идет об «агрессии с сирийской территории». Очевидно, пока все-таки не доходит.
However, judging by the results of the recent parliamentary elections, the current Prime Minister Netanyahu is already
political
"Yesterday" of Israel. With whom in Tel Aviv Russia will have to deal in the future, we will see. One way or another, but further "multi-vector" for our country in the Middle East is hardly possible. And, by the way, another confirmation of which side Moscow chose was the words of the President of the Islamic Republic of Iran, Hassan Rouhani, who recently announced that a final agreement was reached between his country and Russia, as well as Turkey and Iraq, on settlements in national currencies , using, as he said, "an alternative SWIFT payment system." In fact, in this case we can only talk about the Russian SPFS. The Iranian leader was very optimistic about this event, calling it "the beginning of a serious struggle against the dollar around the world," which should lead the United States "to weaken and lose hegemony." Well, well, if so. In any case, against the backdrop of the thickening geopolitical clouds of Russia, it is much more logical to choose allies among the "best enemies" of the United States than among their faithful vassals and satellites.