The Ministry of Foreign Affairs of Ukraine has long been a department that has gathered under its roof the feeding of American funds, for which actions contrary to the interests of Ukraine have become the norm.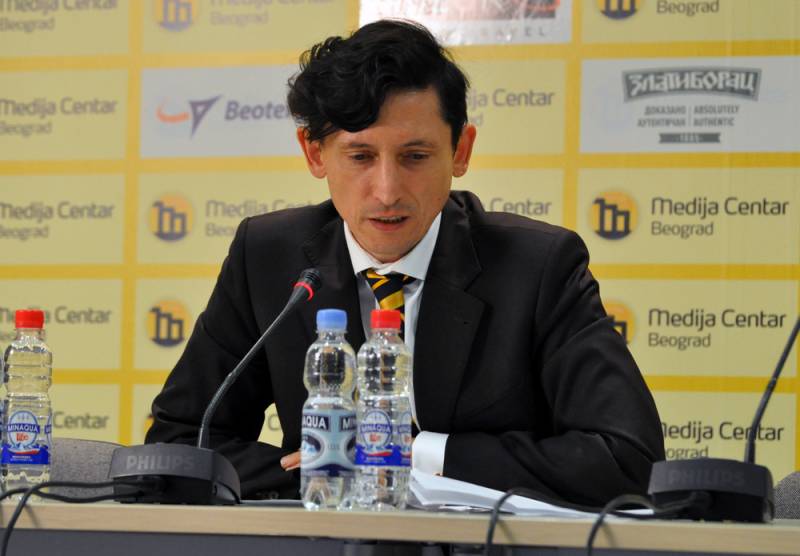 As soon as it became clear that the new Ukrainian president, Vladimir Zelensky, was trying to carefully build relations with Russia destroyed by his predecessor, a native of the Ternopil region and a graduate of George Washington University, Ukrainian Ambassador to Serbia, Aleksandr Aleksandrovich distinguished himself.
In his article for one of the most jaundiced Ukrainian publications, "Censor.net," the diplomat wrote that the goal of the international community should be the disintegration of Russia, which requires isolation of Russia through sanctions.
Such a statement could not remain without attention from Russia. Yuri Shvytkin, deputy chairman of the State Duma's Committee on Defense, commenting on the statement of Aleksandrovich noted that if Zelensky is determined to restore constructive relations between the countries, he needs to choose the appropriate team.
It is difficult to disagree with this argument. However, there are doubts that the Ukrainian president will be able to do this. The reason for these doubts is precisely the presence of direct representatives of US interests in the Ukrainian diplomatic corps, who enjoy considerable support from their curators in Washington.
Moreover, among the deputies from the Zelensky party "Servant of the People" who came to the Verkhovna Rada, one can observe all the same former Ukrainian diplomats for whom the betrayal of the interests of the country is quite common.
It is enough to look at the people's deputy Bohdan Eremenko, the former ambassador of Ukraine to Istanbul who, after the beginning of the Maidan, advised the officers of the "Golden Eagle" to shoot himself.