A series of accidents and disasters began the fall for the pilots of the European Air Force, members of the North Atlantic Alliance.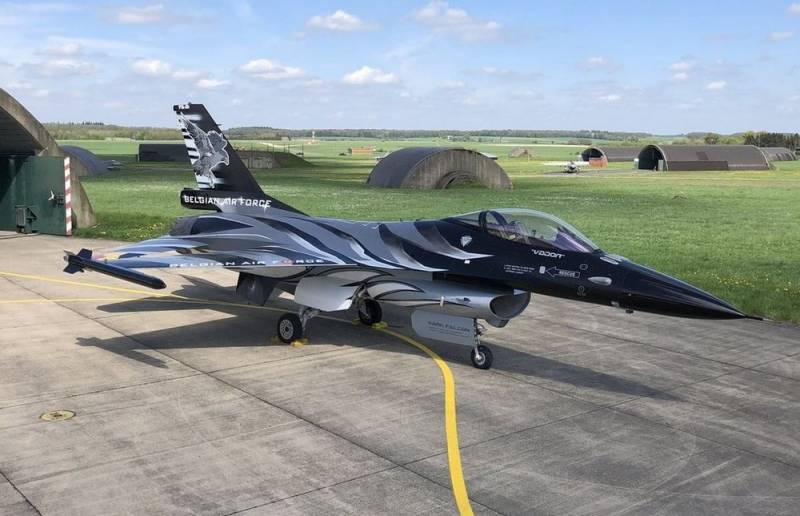 Following yesterday's crash of the Spanish Air Force aircraft in the Mediterranean Sea near the coast of the province of Murcia, which killed two people, an F-16 fighter of the Belgian Air Force crashed in the vicinity of the French city of Lorient (Morbian department).
As it became known from the message on the Belgian Air Force Twitter page, for some unknown reason, the combat aircraft lost control and began to fall. The pilots managed to eject.
It is also reported that the plane crashed near a residential building and touched the wing of the adjacent outbuildings, which led to their fire.
According to available information, the fighter was stationed at Florenn Air Base, and there were no ammunition on board.
It is worth mentioning that the aforementioned crash of the Spanish Air Force aircraft is already the second plane crash with human casualties in a very short period.
Recall earlier we
wrote
that at the end of August in the sea near the coast of the province of Murcia in Spain, the training board C-101 of the Spanish Air Force Academy crashed, at the helm of which was flight instructor Francisco Marine Nunez, who died in a crash.