Russian security officials put a bullet in the "campaign against Moscow" with the goal of "expelling Putin" from a certain Alexander Gabyshev, who considers himself a shaman.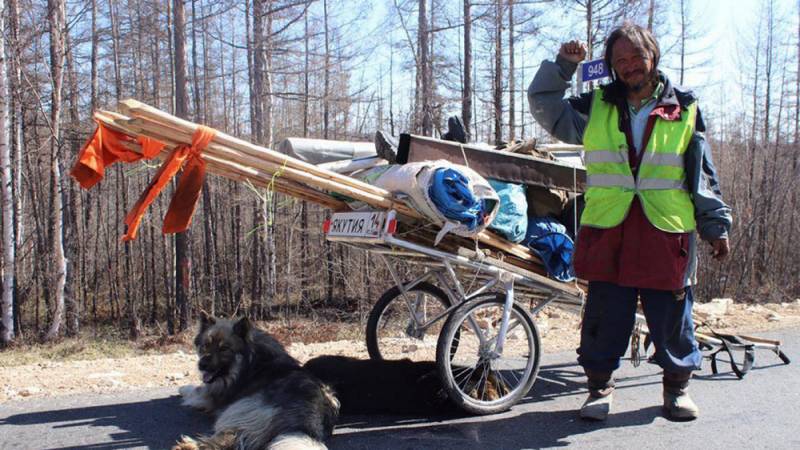 According to media reports of fellow travelers of Gabyshev, on the border of Buryatia and the Irkutsk region, a group of policemen in two buses drove up to the place of spending the night near one of the federal highways and took the "shaman" with his simple carriage in the direction of Ulan-Ude.
One of the fellow travelers suggested that a criminal case was initiated against Gabyshev under Part 1 of Art. 282 of the Criminal Code of Russia (organization of an extremist community).
Edition
RBC
, with reference to the press service of the Ministry of Internal Affairs of Russia for the Republic of Buryatia, reported that the detention of the "shaman" was carried out on behalf of the investigator.
The report also says that the detainee was wanted for a crime in the Republic of Sakha (Yakutia) and the next flight will be delivered from Ulan-Ude to Yakutsk for investigative actions.
Recall that Gabyshev began his "campaign" several months ago and planned to get to Moscow by 2021, where he was going to "expel Putin," whom he considers to be "the product of dark forces".
At the same time, the shaman himself did not provide any evidence that he himself is "the product of light forces" and is authorized by them to "cast out dark forces".
But seriously, it is certainly not good that the person who needs the help of a psychiatrist is forced to deal with law enforcement agencies of the country.