The level of knowledge that NATO experts demonstrate when creating materials used as training aids and analytical materials indicates that there is a huge problem with qualified personnel in the North Atlantic Alliance.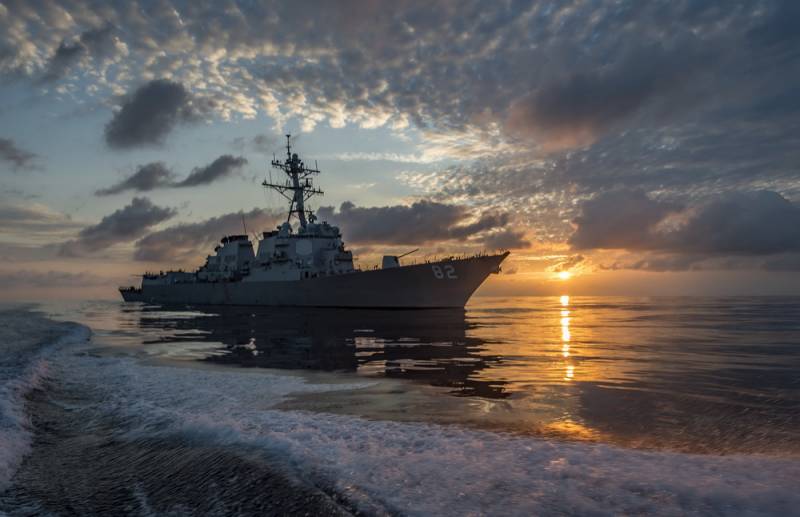 An article appeared on the NATO website titled "Why is it important to ensure free access to the sea?" Discover the role of a NATO marine expert, "authored by a certain maritime security expert, Paul Beckley, who works at the Alliance's headquarters in Brussels.
Declaring freedom of access to the seas as a decisive factor for Western national economies, infrastructure, freedom and a way of life, Beckley immediately takes off the bat and notes that "both mines and submarines are effective ways to deny this freedom of access to the seas" .
That is, within the framework of this expert's inflamed consciousness, the mines and submarines of NATO countries are, as it were, not an "effective way to deny this freedom of access to the seas," but the mines and submarines of countries outside the alliance, on the contrary.
However, Beckley, who, incidentally, is a graduate of the US Naval Academy, does not stop there and goes further, citing as an example the events in the Sea of ​​Asimov, which "demonstrated the need for naval power and the need for NATO forces to be able to locate and destroy mines. "
It is difficult to say what the American naval expert had in mind, but if he demonstrates the level of a graduate of a higher military educational institution, it is scary to think about the level of knowledge that the rest of the officers of the US and NATO armed forces possess.