On September 17, 2019, Russian border guards detained 161 North Korean poaching fishermen in the Sea of ​​Japan. This was informed by the Center for Public Relations of the FSB of Russia.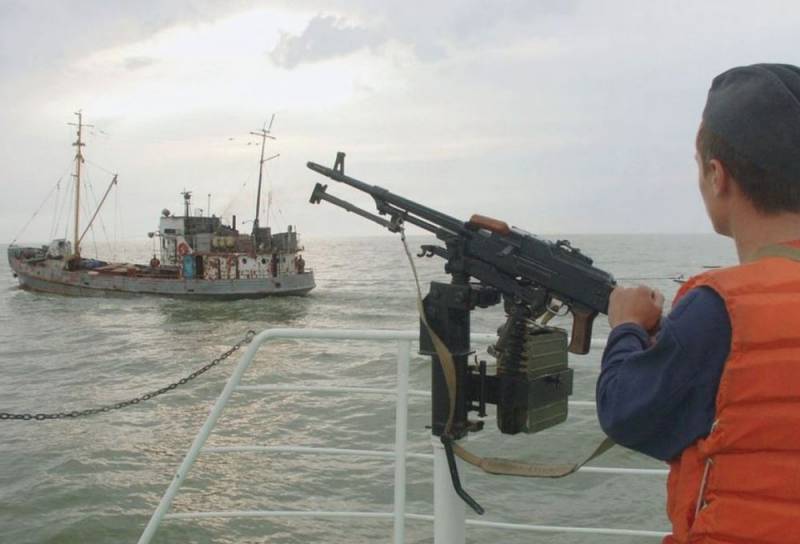 As a result of the coordinated actions of the coast guard, aviation and special forces, border guards detained 2 fishing schooners, 11 motobots, as well as 161 DPRK citizens
- was said in the message.
At the same time, it was reported that poachers were discovered by border guards in the area of ​​the Quito-Yamato Bank, in an exceptional
economic
zone of Russia. Prohibited fishing gear and illegally obtained biological resources were seized from poachers.
At the same time, a forceful (physical) clash between Russian border guards and North Korean poachers took place. DPRK citizens decided to provide organized resistance. As a result, four border guards received injuries (injuries) of varying severity. Their condition is stable, there seems to be no threat to life, they are awaiting departure to the hospital.
The attacking poachers were detained. At the same time, among them, the necessary assistance was provided to the victims. Currently, both schooners are being escorted to Nakhodka (Primorsky Territory) for further proceedings.
In connection with the incident, the DPRK Chargé d'Affaires in Russia has already been called to the Russian Foreign Ministry. The Investigative Committee of Russia (TFR) opened a criminal case on the fact of what happened.