On September 10, 2019, an American expert and employee of the Center for Strategic and International Studies Nikos Tsafos burst out with a prediction that the United States, in the next 10 years, will be able to take the second place in the world in the production of liquefied natural gas (LNG), bypassing Russia, leaving her in third place. At the same time, he agrees that in any case, Russia will retain world leadership (first place) in gas exports in general, i.e. including traditional natural gas, increasing the total amount to 372 billion cubic meters. m. (304 ordinary + 68 LNG).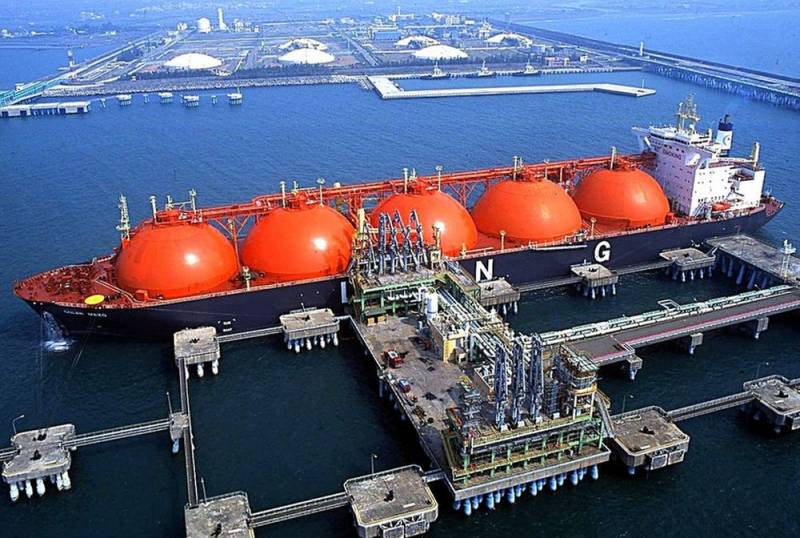 The expert is sure that in the next decade there will be three main exporting players in the world market: Qatar, the USA and Russia. All other serious exporting participants (Australia, Canada, Norway) will remain in the market, but they will have a regional influence. At the same time, China will become the main importer (buyer) of gas, bypassing Japan and approaching the aggregate Europe.
Tsafros estimates that Qatar will increase LNG production 1,5 times (from 105 to 150 billion cubic meters) and maintain global leadership in this market segment. Moreover, Qatar will help to achieve this result not only by increasing gas production in its own territory, but also by participating in LNG projects in the United States.
As for the United States, during this time they will increase production by 5 (five) times. Bringing the total volume to 140 billion cubic meters. This will allow the United States to bypass Russia in the LNG segment, which now ranks second.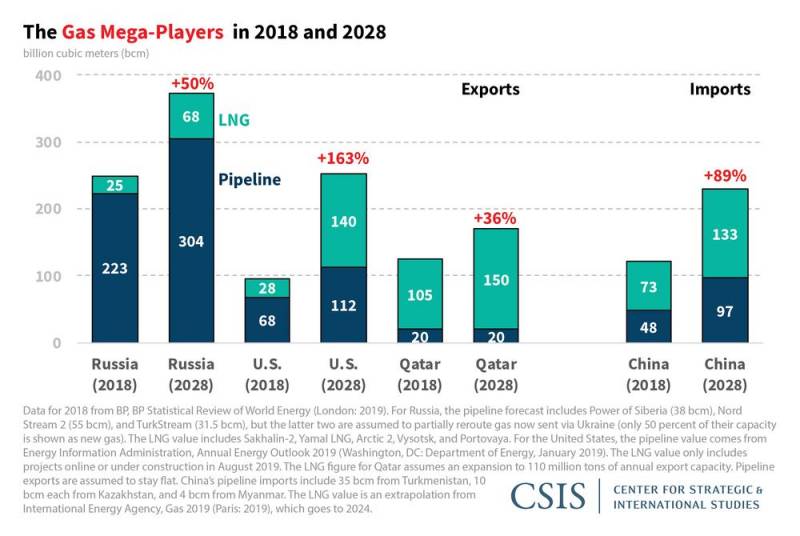 In turn, Russia will increase LNG production by 2,7 times. The "low base effect" will help her in this. At the same time, Russia will increase total gas exports by 50%.