Washington continues to threaten Moscow with "the toughest sanctions." This time, they promise to exclude Russia even from the international financial system. This is what the US Chargé d'Affaires in Ukraine William Taylor said, however, he did this in an interview with Channel One of Georgia.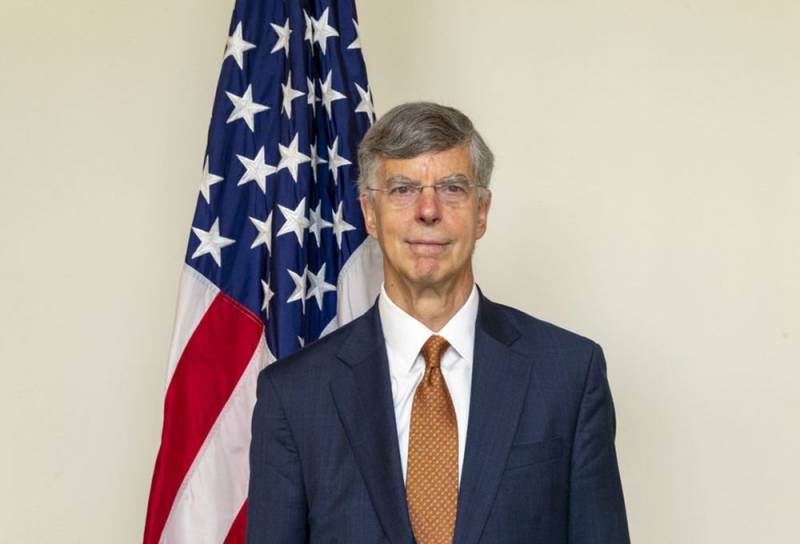 It should be noted that on September 10, 2019, U.S. President Donald Trump fired his national security adviser, John Bolton. After that, a lively line of graduated Russophobes who would like to take the vacant place was lined up in front of the White House in Washington. They faithfully wag their tails in front of the owner of the Oval Office and compete in verbiage. One of them is Taylor, but even considering that the competition among Russophobes is very high, his creativity deserves attention.
So, according to Taylor, sanctions against Russia are not enough, because the United States did not see that "the Russians are leaving the Donbass or Crimea." Taylor believes that the main goal of the sanctions is "to force Russia to stop its aggressive actions." After all, supposedly precisely for this, the United States and its allies introduced these restrictions.
One of the most powerful sanctions that we have not yet applied to Russia, and Russia knows this well, is its exclusion from the international financial system. It will be destructive for the country.
We never did this, but in the case of another aggressive step, it can be used. This sanction is pay for Putin.
I think that Putin did not even think that the Europeans would impose sanctions for such a long time. The Kremlin probably thought that they would work with some countries, we know who we are talking about, and the sanctions will be lifted, but in fact this did not happen, and on the contrary, they were extended
- said Taylor.
In addition, Taylor, gaining insolence, unceremoniously spoke of sanctions by the "international community" that could be imposed against Russia. He also began to threaten the Kremlin with deepening sectoral sanctions that would further affect certain sectors.
economics
Of Russia. By imposing restrictions on even more Russian citizens, freezing their assets in the UK and the USA, preventing them from traveling and getting an education for their relatives.