For a long time in Bulgaria, local "patriots" -nationalists have hindered the Russian state-owned corporation Rosatom in the construction of the Belene nuclear power plant. During this time, two power units could be commissioned, significantly improving and reducing the cost of electricity supply to the population of this country. And so, the head of the Ministry of Energy of Bulgaria, Temenuzhka Petkova, informed the public that the implementation of the Belene NPP project is impossible without the participation of Rosatom.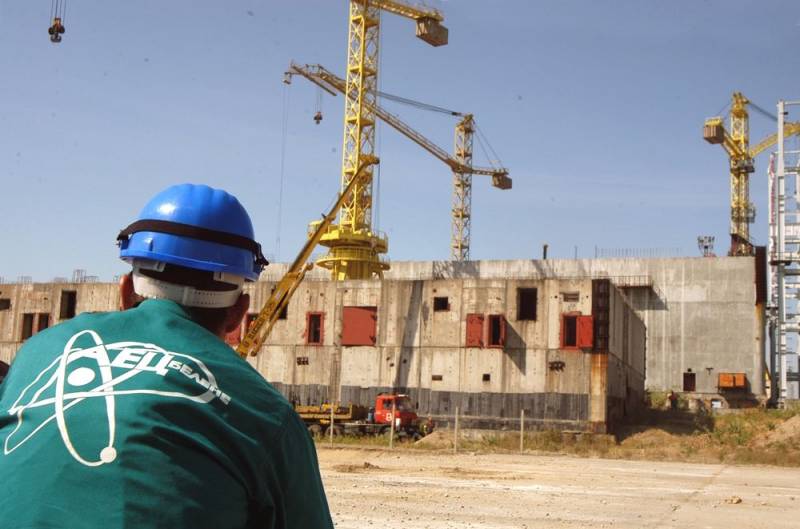 We categorically stated that the designer of the Rosatom project, without their participation, construction is impossible, this position was fixed in the text of the procedure
- said Petkova.
We informed the EC (European Commission - EU Government - Ed.) About the procedure for choosing a strategic investor and about the intention to build a station with his participation
- said the official.
It should be noted that in 2006 Rosatom won an international tender for the construction of two power units of Belene NPP. Expensive equipment was delivered to the construction site from Russia and work began to boil. However, in 2009 the project was frozen, and in 2012 Bulgaria completely abandoned it.
In 2018, the tormented Bulgarians decided to resume the project and began frantically looking for an investor. A year later, in the spring of 2019, the "bros" even published the procedure for selecting an investor in the EU magazine. Immediately after that, from the bowels of the sympathetic Rosatom, in anticipation of the visit of Russian Prime Minister Dmitry Medvedev to Sofia, they announced that they were ready, along with other applicants, to participate in the competition to resume the construction of Belene NPP, guaranteeing the construction of this facility in a short time.
The world's leading companies have declared their desire, and we are satisfied with this. (...) That is, those companies that determine the development of nuclear energy
- emphasized Petkova.
Petkova added that the procedure for selecting an investor is as transparent and absolutely public as possible. At the same time, the contest participants are: Rosatom, China National Atomic Corporation, Korea Hydro and Atomic Energy Corporation, Franco-German company Framatome and General Electric (USA).
In turn, we will continue to observe what is happening and inform our readers with undisguised interest.