Footballers Alexander Kokorin and Pavel Mamaev, convicted of several fights in Moscow, were released from a colony in the Belgorod region after the court decided on their parole.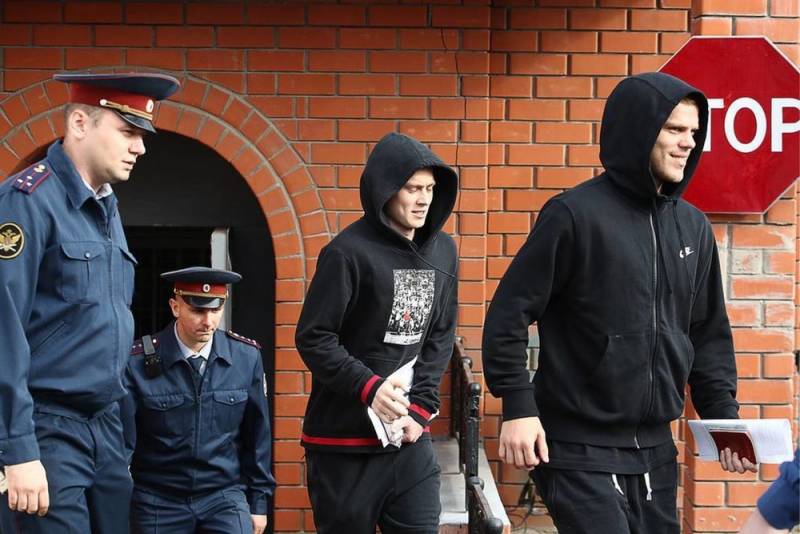 After leaving the territory of the colony, the players ignored the assembled journalists and drove away in the car of their stepfather Alexander Kokorin who met them.
For some time, under the terms of parole, the behavior of the players will be controlled by law enforcement agencies, whose employees will check Kokorin and Mamaev at the place of residence.
According to the lawyer Kokorin, distributed by the central Russian media, his ward "just yesterday" signed a contract with "Zenith".
However, at the moment the details of the contract are not known. In particular, it is unclear whether Alexander will remain playing in the St. Petersburg club or will be leased to another team.
Recall that shortly before the release, the players received offers to play for various Russian clubs.
One such proposal was the invitation of Chechen President Ramzan Kadyrov to speak for the Grozny club Ahmad.
Kokorin and Mamaev thanked the Chechen leader for their support and confidence and said that they would be based on what decision they would make in the clubs where they played before being detained.