The territorial waters of Georgia were unexpectedly closed to the American expeditionary transport ship Yuma, which has been in neutral waters of the Black Sea near the Georgian border for more than half a day.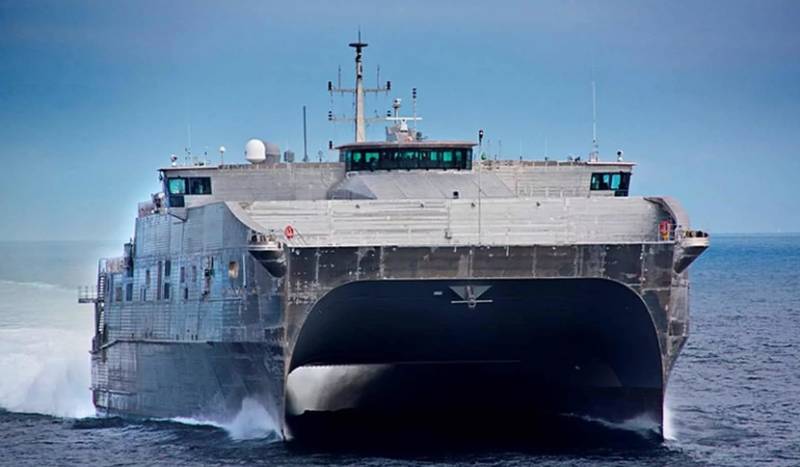 According to news agencies, the reason for the situation was precisely the ban on entering the territorial waters of Georgia, and not the congestion of the port of Poti, as previously reported
That became the reason for such an attitude of Tbilisi towards the warship of its overseas "allies" and "partners" at the moment is unknown. The parties so far refrain from any official comments.
After two days ago the Yuma passed the Bosphorus and entered the waters of the Black Sea, its movement is controlled by the ships of the Russian Navy.
Recall that the expeditionary transport ship "Yuma" refers to high-speed multipurpose Spearhead vessels and is designed for the rapid transfer of manpower, cargo, and various military
equipment
, including Abrams tanks, supplies, and can also carry out humanitarian rescue operations.
The armament of the transporter consists of four large-caliber M2 machine guns. The ship has a flight deck for a helicopter. It is also worth noting that Yuma is the third time entering the Black Sea.