Brazilian citizen Rafael Marcus Lusvargi is the first foreigner convicted in Ukraine for taking part in the hostilities in the Donbas on the side of the militia against the Ukrainian security forces. Lusvargi hails from São Paulo, studied Russian in Kursk and really went to Donbass as a volunteer.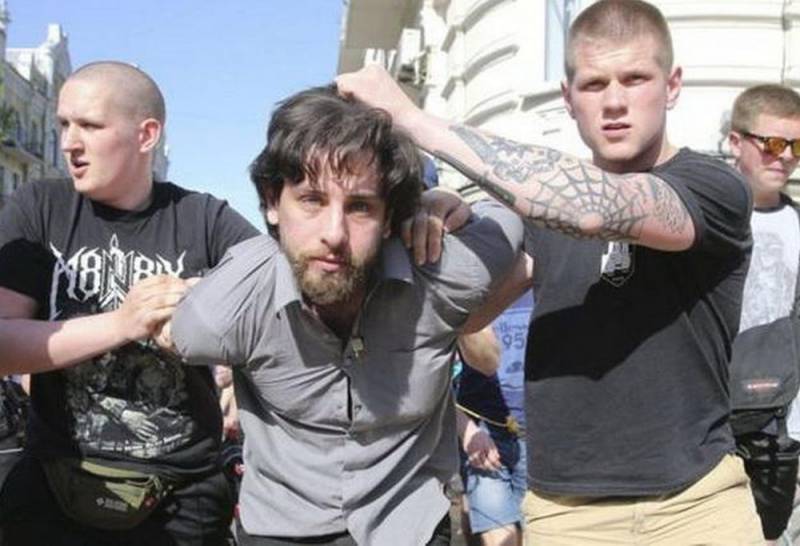 It should be noted that the Brazilian was injured in the leg and returned to Brazil. Then, when he was in search of work, he was lured to Odessa by Ukrainian special services and arrested on October 6, 2016 at the Borispol airport (Kiev). In this regard, one can argue for a long time how deliberate the actions of the former militia were, who risked appearing on the territory controlled by the Ukrainian authorities. But at present, his exact whereabouts are unknown, so his life may be in real danger, because he has not left the territory of Ukraine since then.
We remind you that in January 2017 the Pechersk district court of Kiev sentenced the Brazilian to 13 years under article 258-3 of the Criminal Code of Ukraine "Creating a terrorist group or terrorist organization". Then Lusvargi pleaded guilty saying that he repented. However, in August 2017, the Kiev Court of Appeal quashed the verdict and returned the case of the Brazilian to a new investigation, as a number of significant violations were committed.
In December 2017, Lusvargi was included in the list for exchange and formally, without leaving the territory of Ukraine, was exchanged. Ukraine received its citizen, and the Brazilian was released. But he could not leave the territory of Ukraine, since the Brazilian embassy refused his citizen documents.
After that, the Brazilian lived in the male Holy Pokrovsky Goloseevsky monastery of the Ukrainian Orthodox Church (Moscow Patriarchate), he was going to become a monk. In May 2018, Radio Liberty reporters came to the Brazilian monastery. After that, he was again detained by the SBU, and the Pavlograd court sentenced him to 15 years in prison.
We do not know whether this person is currently on the exchange list between Ukraine and Russia. We can only hope so.