On September 16, 2019, Ukrainian "patriots" from the OstroV Internet portal informed the public that the Minister of the Interior of the Lugansk People's Republic (LPR), Igor Kornet, was removed from his post. According to their information (from sources in Lugansk) he was arrested ("preparing a coup"), searches are being conducted at his place of residence and work, as well as in the offices of his deputies.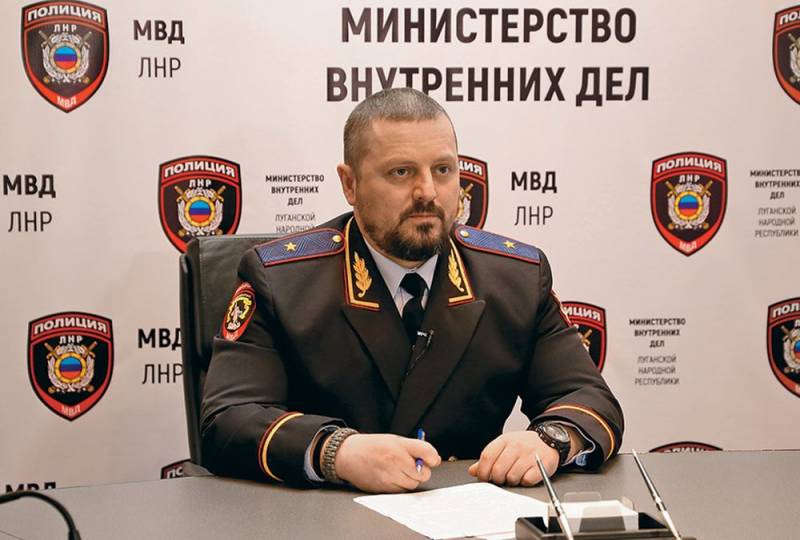 It should be noted that there is no official confirmation from Lugansk of this information. However, Ukrainian "patriots" claim that a criminal case has already been instituted against Cornet, while the minister himself, allegedly, was about to "escape" to Russia shortly before.
Ukrainian "patriots" clarify that the conflict between the head of the LPR, Leonid Pasechnik, and the aforementioned head of the LPR Ministry of Internal Affairs arose a long time ago. Immediately after the new leader of the Republic, instead of Igor Plotnitsky, who was "ill" and moved to Russia, it was Pasechnik, who at that time headed the Ministry of State Security (MGB) of the LPR. Cornet, who led the Ministry of Internal Affairs, allegedly did not agree with this and considered himself more worthy, since he led the conspiracy against Plotnitsky and helped him resign in November 2017. Therefore, when the power in the LPR passed to the Pasechnik, and not to him, Cornet was offended and harbored the evil.
We do not undertake to judge how this information is true. Ukrainian "patriots" repeatedly excited the public with resonant messages. However, since it concerns a high-ranking official and public person, it will not be difficult to establish the truth in the near future.