Recently we
Reported
how "unknown drones" struck the oil and refining industries of Saudi Arabia. And so, American expert in the field of energy and industry Lauren Silva Laughlin already predicted in his article in The Wall Street Journal (WSJ) how the world oil market would react to this.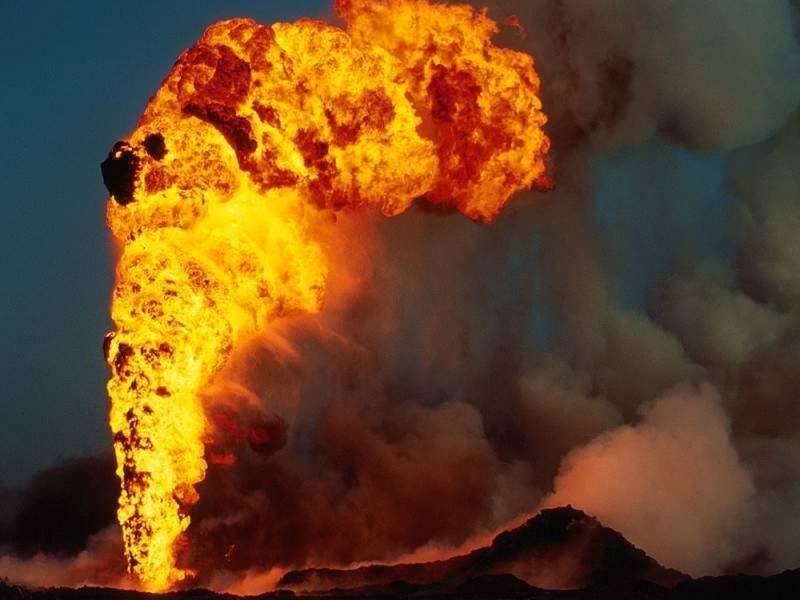 Laughlin claims that a forced 50% reduction in oil production in Saudi Arabia (5% of global oil supply) will be short but shocking. After which the author went on to discuss the confrontation between the "shale" and traditional oil producers.
According to Laughlin, traders "showed complacency" regarding geopolitical risks. They unnecessarily relied on the development of large shale deposits, especially in the United States (in Texas and New Mexico), which increased world oil production. However, what happened in Saudi Arabia has clearly demonstrated how important it is for the global
economics
is the middle east.
Laughlin noted that in 2014, oil prices did indeed fall significantly due to the large influx of shale oil to the world market. That is why the Organization of Petroleum Exporting Countries (OPEC) and a number of countries not included in this cartel, "struggled to maintain prices and adapt to the shale era."
It was then, the author is sure, that the traders got the impression that traditional oil producers are no longer so important. Indeed, when OPEC reduced oil production, the "shale" increased their oil production to a record level. However, such self-regulation of the market is possible only in normal times, and not in times of crisis. That is, the "shale" can only compensate for the slow decline in oil production by traditional oil producers.
In the event of sharp drops in traditional production, shale mining will find it difficult to adapt. Loss of 5 million bar. oil per day for the world market is sensitive and it's good that it will not last long. Laughlin emphasized that the shale revolution "was a boon to the US economy and energy consumers around the world" and the world market will have to somehow adapt to what is happening, in the event of a longer failure, when large capacities of traditional oil production are temporarily lost again.
In this regard, it must be added that immediately after the attack by "unknown drones" in Saudi Arabia, Washington started talking about Iran standing behind this action, who allegedly directed the drone of the Yemenite Hussites with their confident hand at the "defenseless" Wahhabis. At the same time, without telling what Saudi Arabian air defense systems, purchased from the United States for a lot of money, were engaged in at that time.