US media report that one of the largest manufacturers of aviation, space and military
equipment
In the world, Boeing Corporation announced the launch of reforms aimed at improving the reliability and safety of the latest 737 MAX aircraft, problems with which have recently been identified. Boeing promises to soon formally present the findings of the commission, which over the past five months has been interviewing corporate employees, industry experts, and airline representatives.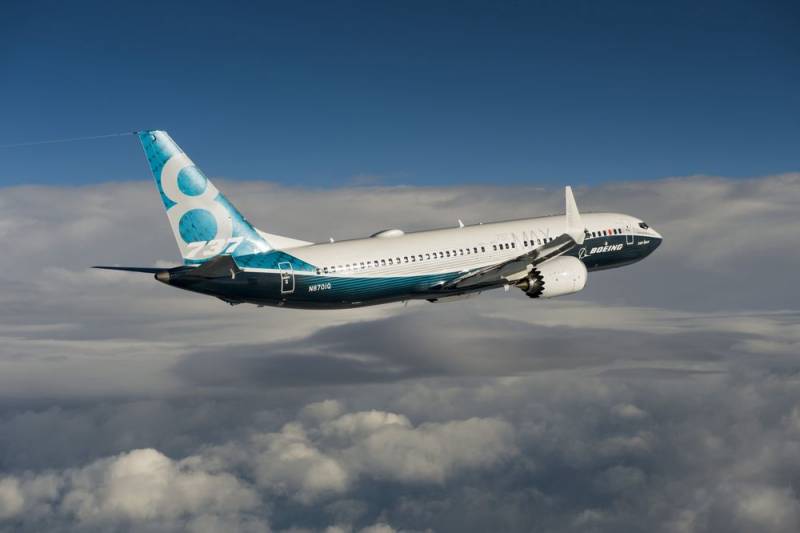 It is clarified that following an internal investigation, the corporation plans to create a team of specialists that will monitor the exchange of information between individual units and monitor their work. The corporation is going to fundamentally change the approach to work. Development engineers will report on their work not to the managers responsible for a particular project (direction), but to the chief engineer.
In addition, Boeing promises to change the process of developing cabs for new airliners. As explained in the corporation, this is necessary, since "some pilots, from a new generation, do not have enough experience." According to the American media, the agreed reform will undoubtedly slow down the process of creating new airliners, but it will definitely help to eliminate problems at the development stage.
It must be recalled that in recent years (a little over a year), there have been two plane crashes of Boeing 737 MAX airliners in the world, which have caused significant casualties. After that, many countries of the world, including Russia, China and the USA, suspended the operation of these aircraft.